Walking into a foul smell and dark water in your bathroom might not be your cup of tea, but it certainly is Balkan's. Balkan, a praised sewer and water service in NYC, announced the launch of a drain cleaning commercial all across local TV channels. Team Balkan prides itself in providing superior drainage and sewer services in Queens, Brooklyn, Bronx, Manhattan, and Nassau County. The release of a colorful, inviting, and informative local TV advertising campaign is the perfect way to get the word out. Since its creation in 1952, it has weaved itself into the NYC community, becoming a trusted source for emergency water main repair, and sewer drain cleaning as well.
Balkan's Drain Cleaning Commercial Gets The Word Out
If you're passionate about what you do for a living, and perform a great job, why not get the word out? A great way to do that is with a drain cleaning commercial shown across all of the local NYC television channels.
"For around 70 years, the Balkan family has become an integral part of the NYC community. For decades we have delivered timely and quality sewer and drain cleaning services. We have a guaranteed response time of 4 hours or less. With one quick call, our skilled representatives show up and eliminate any drainage problems. After more than 70,000 satisfied clients, Balkan is The Team You Trust." David Balkan, President, Balkan Sewer & Drain Cleaning.
Balkan goes beyond the usual unclogging to deliver a more permanent solution to poorly functioning pipes. Homeowners, commercial property owners, home service providers, and contractors count on Balkan's commitment to delivering beyond their expectations.
"Our team is dedicated to exceeding client expectations. Balkan's commitment to excellence is evidenced by our service for just under 70 years and over 70,000 happy clients. Our offices are staffed and equipped every day between 6 am and 9 pm. We are ready to resolve sewer and drainage issues on all working days, weekends, and holidays. What's more, we have no premium charges for weekends and holidays. All our clients enjoy quality sewer and drain services at a normal-rate, wherever they are," says David, the Balkan President.
Team Balkan's Range of Drain Services Includes:
Emergency Drain Cleaning
Balkan's drain cleaning commercial is not about empty promises. Balkan Sewer Cleaning team provides responsive and comprehensive drain cleaning services. The trained technicians and trucks are always ready to respond to emergencies, to bring back normalcy in any environment as practically as possible. Thanks to available pricing estimates, clients are assured of fast, detailed, and affordable pricing. There is no mystery to the services provided. With years of experience and mastery of drainage systems in NYC and surrounding areas, its technicians deliver efficient and quality services. In the end, efficiency and transparency save clients time and money.
Sewer Cleaning Services
Grease, debris, and roots cause clogging in sewer pipes, ultimately building up and showing up in buildings, sidewalks, and roads. Unclogging a sewer pipe is no easy job, but its sewer cleaning team handles each challenge with diligence and essential swiftness to bring all sewers back to functioning capacity. New Yorkers have trusted Balkan services for around seven decades now. With trained technicians and an in-depth mapping of NYC sewer lines, the company saves you time and money.
Techniques You Can Count On
Drain Clog Removal: Balkan utilizes powerful equipment to snake through pipes and remove stubborn clogs.
Pipeline Inspection: Balkan Sewer and Drain Cleaning uses video inspection to view the sewer lines inside to determine the extent of damage and required fixes.
Water Jetting: Balkan relies on highly pressurized water to eliminate clogs, especially in emergencies.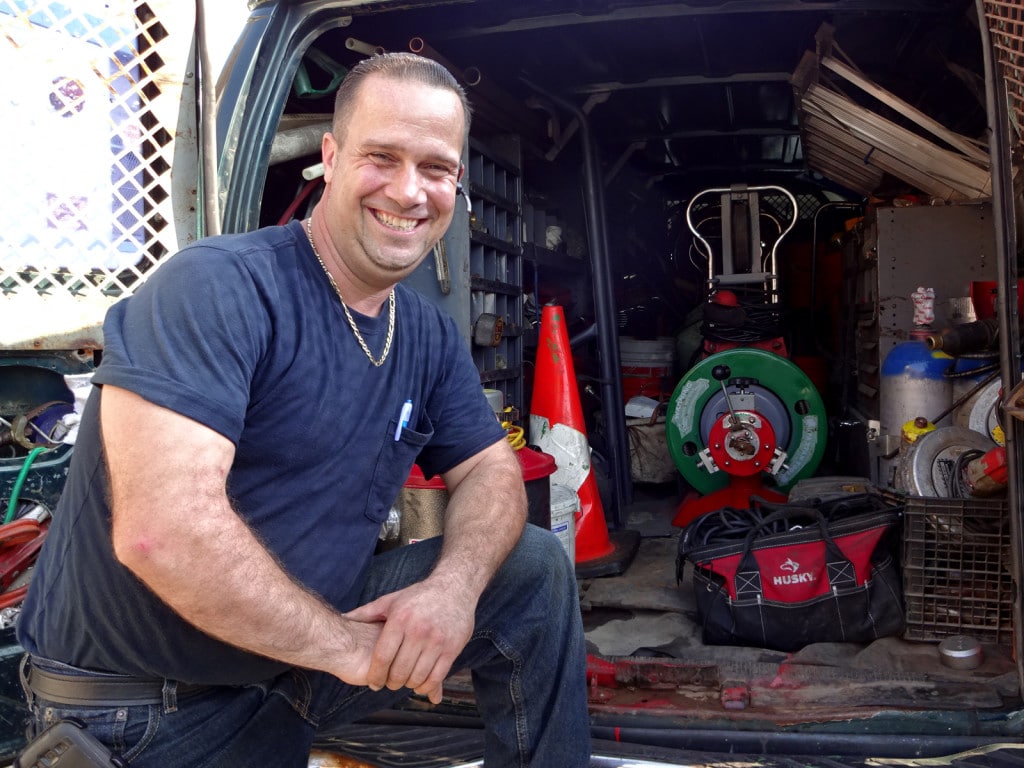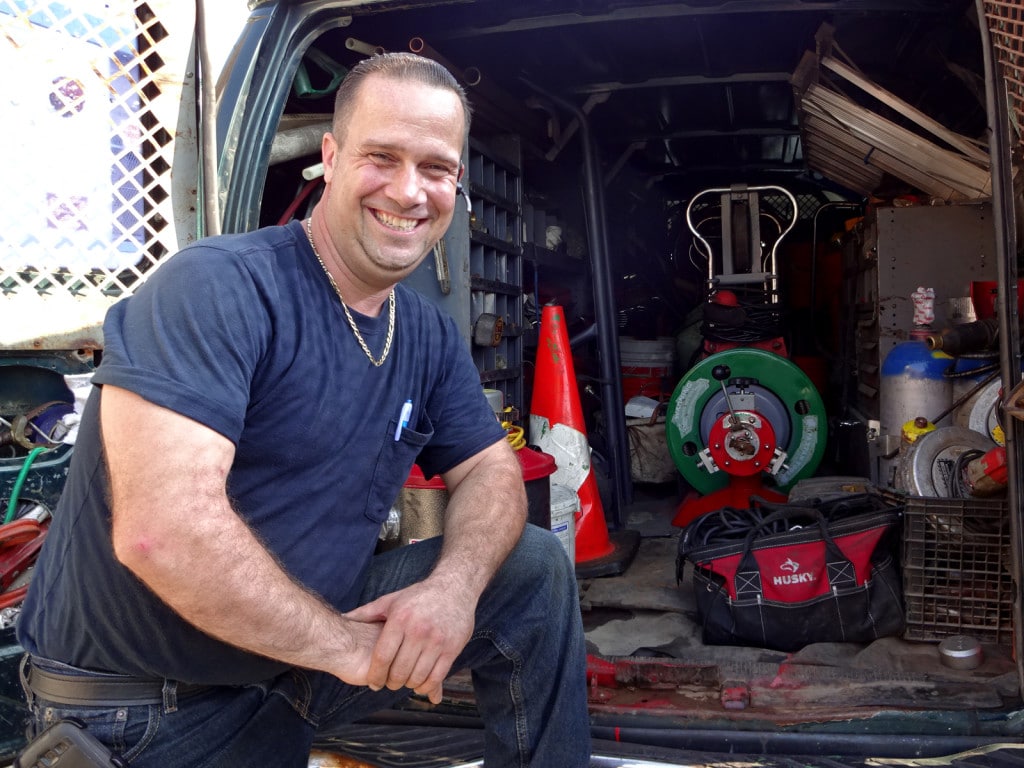 What Clients Can Expect From Balkan
Fast Services: Drainage and sewerage companies make promises they may not fulfill, which affects their credibility. Balkan makes reasonable promises based on experience and practicality. For instance, clients can expect a response time of 4 hours or less, depending on their location and conditions, such as heavy traffic, at the time of their request.
The Balkan response also depends on the clog's size and complexity, pipe placement, pipe size, and preparedness. Balkan aspires to respond as quickly as possible while maintaining communication with the client in case of emergencies.
Honest Pricing: Often, the cost of fixing drainage and sewer pipes depends on the clog's complexity. Companies often shy away from providing a conclusive price. Balkan provides a reasonable quote for all services offered to help customers plan. The company does not charge extra unless mutually agreed upon. All clients can expect to remain informed about any vital price changes.
Reliable Solutions: Balkan uses various techniques to resolve clogs and restore pipes as required. The company employs chemical and mechanical solutions depending on the clog, pipe, and location. The goal is to ensure free flow once services are complete. Power snake, water jetting, and video inspection are essential mechanical techniques that help Balkan technicians remove clogs as quickly as possible.
For reliable services, the company works with Spartan Tool, and provides reliable, safe, and powerful equipment to clean drainage and sewer pipes across the United States. For chemical resolves, Balkan uses Root-X products that kill roots growing in drainage pipes.
Why Balkan Continues to Excel
Running a successful company for seven decades is a feat in itself. For New Yorkers, the reasons to trust Balkan can be described but not limited to:
Reviews: Excellent and authentic reviews are the hallmark of a great business that aspires to grow and learn from mistakes and reviews. With more than 70,000 customers so far, new clients can easily access reviews before choosing to hire Balkan.
Prompt: Balkan equipment and technicians are always ready for emergency calls and quick responses. With an impressive response time of 4 hours or less, clients can trust Balkan's promptness.
Problem Solving: Drainage and sewer lines are intricate, requiring in-depth understanding and quick reasoning to resolve problems. Balkan technicians are experienced and highly trained, which helps them idealize quick solutions to clogged drains and sewers.
Availability: Balkan has your back, no matter where you are in the NYC area. Services are one call away.
The Balkan Drain Cleaning Commercial: Fulfilling Promises
Balkan Sewer and Drain Cleaning acts with honesty, professionalism, and integrity in all interactions. With practical and accurate responses, clients enjoy top quality drain and sewer services. The Balkan workforce adheres to the highest standards of conduct to propagate a culture of respect and dignity within the offices and beyond.
Balkan will inform more New Yorkers of professional and reliable drain and sewer cleaning services through local TV advertising. Contact David Balkan at Dave@BalkanPlumbing.com.