Sewer and drain clogs can wreak havoc on your home or commercial building. When water or sewer backflows inside your property it can ruin anything it comes in contact with. Needless to say, sewer water causes serious structural damage, and puts the health of those living or working inside at risk. Don't let a clogged drain or sewer wreck your day or cause anyone else any problems. Trust the pros at Balkan Sewer and Drain Cleaning take care of it. We guarantee you'll receive fast drain service in 4 hours or less throughout New York City and Nassau County. After over 70,000 satisfied customers, Balkan is "The Team You Trust".
Signs You Have a Blocked Drain
You have to stay diligent in order to protect your home or commercial building from water damage. That means paying close attention to the way your drains are working. If you're noticing any of the following issues, there may be a blockage somewhere in the system that needs to be addressed right away. Some of the most common signs of blocked drains or sewer lines include:
Slow Drains
Gurgling Sounds in the Drain
Toilets that Won't Flush or that Overflow
Water Backing Up in and Overflowing the Sinks
Water Pooling in Your Yard or Grassy Areas
Foul Odors Coming from Toilets and Sinks
Water Puddles Around Fixtures Inside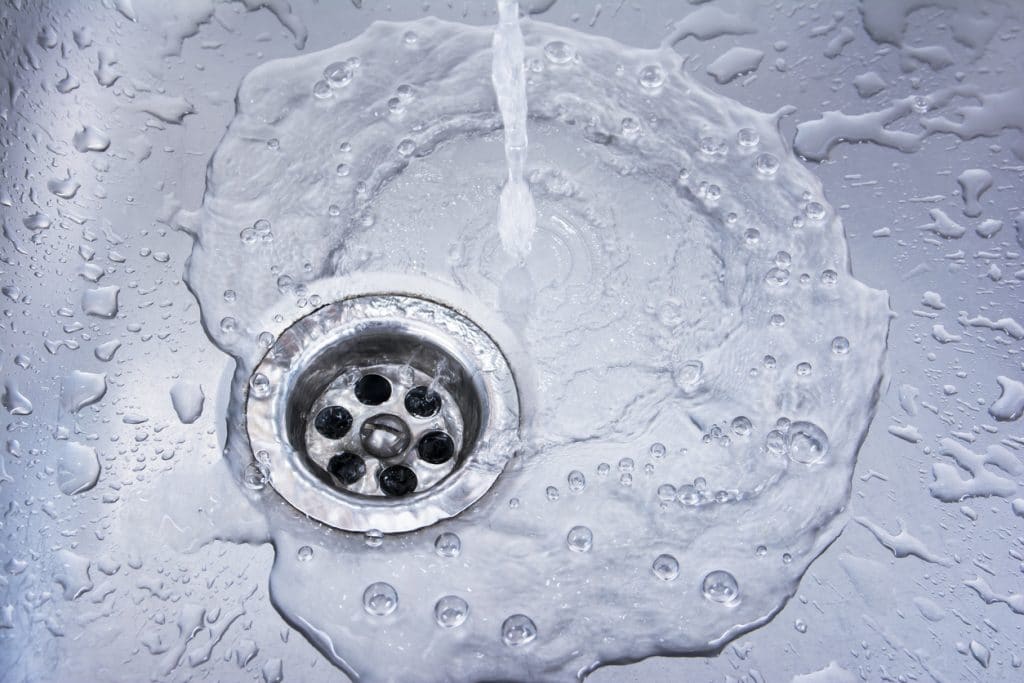 Common Drain and Sewer Clog Issues
Drains and sewer lines are designed to allow water and some semi-solid materials to flow through them. However, that's not always the way things work, and sometimes drains get clogged, causing water, debris, and even sewer to stop flowing properly. The most common causes of clogs include:
Grease Build-Up
Food Waste
Foreign Objects
Excess Paper Products
Tree Roots
Industrial Waste Products
Balkan Provides Fast Drain Service
We are New York's drain cleaning experts, and we've seen it all when it comes to clogs. Our highly-trained technicians have extensive experience and are able to handle even the worst clogs with ease. Because we know how important it is to act quickly, we guarantee that we'll be on-site within 4 hours or less. Our techs will evaluate your situation, and know the best course of action to take. Our trucks are fully stocked with all of the tools and equipment necessary. This allows us to both locate, and then remove clogs efficiently. Steps we take include:
Pipeline Inspection: Finding the source of the clog is the first step in resolving it. To do so, we incorporate a specialized video inspection camera. Our HD sewer cameras are mounted at the tip of a snake-like line with a locating beacon. The camera is pushed through the pipes until the blockage or damage is located.
Drain Clog Removal: Once the blockage has been located, we'll use our powerful Spartan drain cleaning power snake to remove the clog. This technique helps speed up the process so we spend less time on site. That means you save money and your drain gets cleared out as quickly as possible.
Water Jetting: In some cases, such as commercial applications, we may use a highly pressurized water jet to clear the clog. This is the ideal solution for heavy-duty clogs caused by fat, oil, grease, sand, or sediment.
Professional Drain Cleaning Services for All
When it comes to clogged drains or backed up sewers, Balkan Sewer and Drain cleaning is New York's favorite drain company. Our experienced technicians have the training, tools, and equipment to handle any job. Furthermore, whether it's for a municipal building, industrial complex, commercial facility, or a residence, we are your experts.
Municipal Drain Cleaning: Many plumbing companies focus on residential and light commercial services, but not us. Our team has a great deal of experience managing large-scale municipal drain cleaning jobs and we'll keep your sewers and drains flowing.
Industrial Drain Cleaning: Water is vital to your industrial facility, whether it's for manufacturing, or for waste removal. But, when that waste starts to clog the sewer pipes, everything can come to a screeching halt. Our team will get rid of the clog so your facility stays productive and prosperous.
Commercial Drain Cleaning: A clogged drain or sewer can quickly shut down your eatery, office building, retail establishment, or other commercial space. You can't afford that. Our experts will get your drains unclogged so you have minimal interruptions and your buildings stay safe for everyone.
Residential Drain Cleaning: From clogged sink drains to overflowing toilets caused by a sewer blockage, homeowners all over NYC count on us. We'll locate the source of the clog, whether it's grease build-up, a foreign object, or tree roots, and remedy the situation fast and effectively.
Courteous, On-Time Drain Service Every Time
There's nothing more frustrating than dealing with someone who has a bad attitude and who shows up late. We believe that you deserve better. Our team of plumbing professionals is conscientious, polite, and professional at all times. We guarantee that if we tell you we'll be there at a certain time, we will be. No excuses. We'll always take the time to answer your questions thoroughly and you can rest assured that the work we do is always exceptional.
Fast Drain Service That's Trusted and Highly Recommended
We're not a fly-by-night plumbing company that's going to disappear, and we're not a big national chain. We're a local company, and we've been serving the New York City area for nearly 70 years, and we've worked hard to establish our reputation as a reliable, professional plumbing company. With more than 70,000 satisfied customers and multiple 5-star reviews on Google, Angie's List, and Yelp, you can trust us to help you as well.
Get Help With Your Drains or Sewers Today
If you're having trouble with the drains in your municipal building, industrial facility, commercial building, or your home, contact us or Balkan Sewer and Drain Cleaning at 718-641-1222 right away. We'll dispatch technicians to your location in a fully-stocked truck within 4 hours of your call to take care of the problem right away. Because sewer and drain issues don't always happen at the most convenient time, we are available 24 hours a day, 7 days a week, including weekends and holidays. We guarantee that we'll locate the source of the problem and fix it for you quickly so you can get back to focusing on what really matters to you.