When we explain how much plumbing prices have changed over the years, it may remind you of your grandfather who always talk about the nickel sodas they bought as a kid? You know the kind; they reminisce about prices in the "good old days". Like gas price wars that drove prices down to less than 25 cents per gallon. They remember paying about a hundred bucks for their first car. They may even be the type to bring out their old ledger of expenditures at family gatherings. They'll show you exactly how much they paid for their brand-new Frigidaire refrigerator in 1957.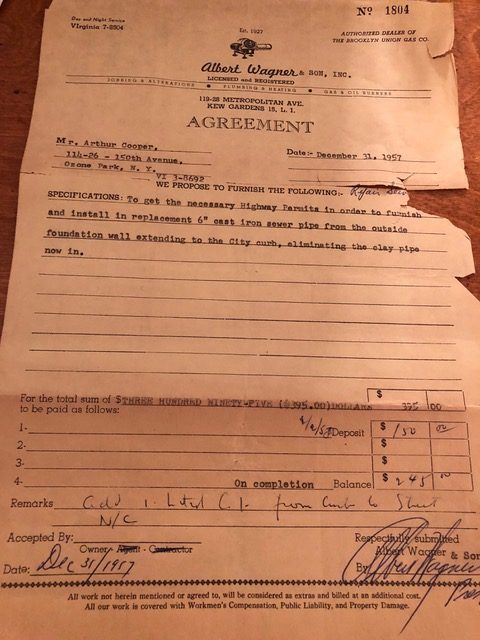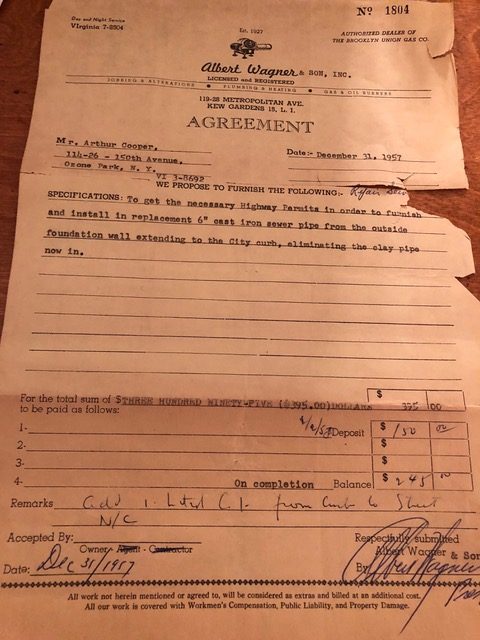 If you flip through that ledger you might find out they had to replace their old sewer line in their New York City home and had to pay a whopping $395 for the job. You'll certainly be shocked the price was so affordable back then if you've been checking into replacing your sewer line in 2021.
After all, even if you factor in the cost of inflation since 1957 (which totals up to 844.14%), you'd expect to get that job done for something just south of $3,000. Sadly, that won't even cover a fourth of the sewer job these days. A typical sewer line replacement in any of the NYC boroughs these days costs much more. You can count on spending anywhere from $12,000 to $18,000, depending upon a number of factors. For instance, sewer work in Manhattan is the most costly.
If you'd like a more thorough explanation of replacement costs, see our sewer line replacement guide. In this post, we'll touch on a few of the factors that have driven up plumbing prices greater than the rate of inflation. That is particularly true in our beloved New York City and its boroughs.
Cost of Permits Affects Plumbing Prices
Back in 1961, the NYC Department of Transportation charged $5 for a permit to cut into a street and/or sidewalk to do a sewer line replacement. Now, those permits run from $130 to $380, depending upon the work required. In case you're wondering that's a 2,500% to 7,500% inflation rate.
Those permits are necessary because the typical sewer main line runs down the middle of the street. That means we have to cut out a section of the street to access the sewer line. New York City doesn't permit drilling to replace sewer lines, so we have to trench down and tear out the street.
Not only that, in 1961 the permit application would have been one, simple page. Now it's a multiple page permit form, plus it comes with numerous work restrictions. Note that none of these restrictions would have applied back in 1961. Any violation of these now imposed work restrictions can lead to a fine of $1,200. This mean that one permit infraction costs four times the cost of an entire 1957 sewer line replacement.
In addition to a DOT Permit, plumbers also need to get work permits from the NYC Department of Environmental Protection. A DEP Permit is required for working on any water service line, or house sewer line. Interestingly, a DEP Permit for repair or replacement work is still free of charge. New connection and disconnection permits from the DEP are $200.00 each.
Cost of Labor Raises Plumbing Prices Dramatically
In 1957, the minimum wage in New York City was $1.00 per hour (if you can imagine that). Which, taking into account the inflation rate, would translate to $9.44 per hour. Still, the national minimum wage is only $7.25 per hour. However, NYC has raised its minimum wage to $15 per hour. That calculates to a 1,400 percent inflation in starting wages. Of course most skilled plumbers and sewer workers make much more than that.
Of course, licensed plumbers and skilled sewer workers are paid much higher than the minimum wage, but those wages also rise with higher minimum wages.
Another factor that goes into increased cost is the safety measures to protect those valuable workers. Sewer lines are typically five to eight feet underground, with main lines at 10 to 12 feet underground. Therefore, we must ensure the trenches we create are safe for our workers, and won't collapse while they are working underground. We meet strict OSHA guidelines for trench safety.
Cost of Insurance
Back in 1957, insurance was an incidental cost for contractors and sewer companies. Our society wasn't too litigious and insurance needs were pretty minimal.
These days, plumbers and sewer contractors can expect to spend about 15% of their annual revenue on the various types of insurance required. This includes liability, auto, and workers' compensation insurance necessary to do business. Contractors have to be licensed and bonded, plus carry certain bonds according to government regulations.
The costs of insurance to protect the interest of homeowner's property, city property, and worker's health all have outpaced the inflation rate. Meaning the cost of guarding against those losses has risen astronomically beyond the inflation rate.
Some Good News on Costs
The good news about all the changes over the past half-century is that our diagnostic technology has dramatically improved. We can now perform a greater assessment of your sewer repair or replacement needs before we start digging. This allows for a more accurate repair. An HD sewer camera inspection will allow us to determine right from the start whether you need a good cleaning; or a spot repair, or a complete replacement. Plumbing prices have changed to such a degree that even a drain cleaning now costs more than a complete sewer replacement did in 1957.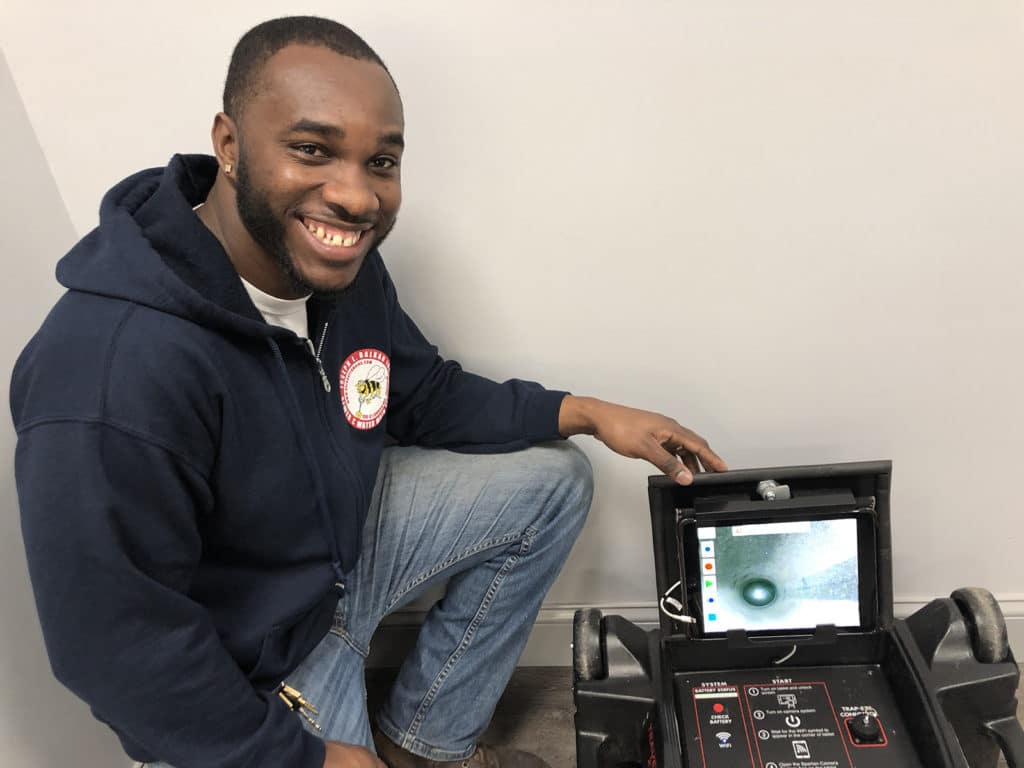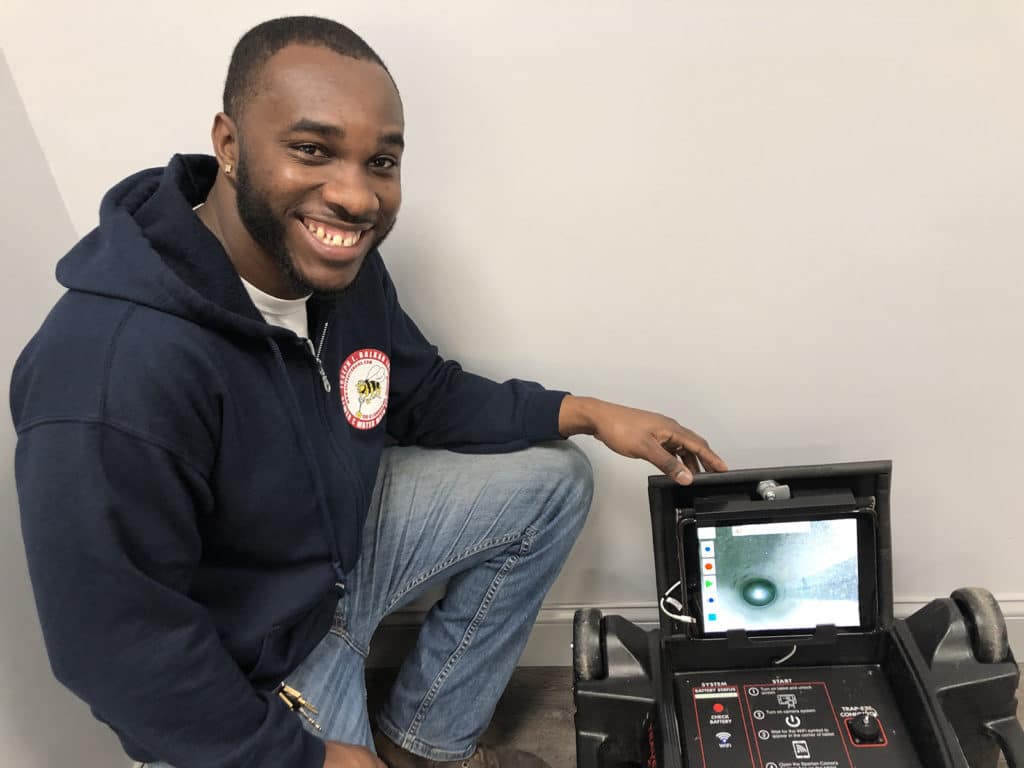 While a camera inspection might not bring the good news you are hoping for, it will allow you to be confident of the cost before we begin to dig. This is preferred to getting that sticker shock when you're expecting only a minor repair or root cleaning, only to learn late in the game that you'll need to fork out for a complete sewer line replacement.
At Balkan Sewer and Water Main, we recognize these changes in plumbing costs because we have lived them. Joseph L. Balkan began this business in 1952 when he left a secure job in the Brooklyn Navy Yard, and invested $900 in starting his plumbing business. His sons Paul and David carry on the family tradition of providing the best quality work at the most reasonable price, even though plumbing prices have changed considerably over the years.
Balkan Is The Team You Trust
If you do need to make the major investment of a sewer line replacement to your NYC home, you'll do so with the confidence that the work is being done by and is backed with a guarantee from a company that has served the city for nearly seven decades and that performs more than 2,000 sewer and water line replacements per year.
Contact us today to get a complete assessment of your plumbing needs and determine the best course for remedying your sewer issues.