Every region has a unique landscape of drains. The design, density, and age of the local buildings determine what kind of drain experiences you will have. The local weather creates a variety of challenges that drains are put through every year. In a region as compact, complex, and historic as Queens, we have some pretty unique drain concerns. Read on and find out how drain cleaning experts in Queens can help you.
Harsh winters and ancient plumbing systems make for a specialized challenge in keeping Queens' drains clean. It takes a team of drain cleaning experts familiar with local drains of the notorious Queens sewer system to reliably serve every home and business in the region with an across-the-board success record.
Here at Balkan, we've been dedicated to NYC drain cleaning excellence for decades. So we know what it takes to be the most trusted drain and sewer service in Queens, NY.
Why We are the Most Trusted Drain Cleaning Experts in NYC
Guaranteed Response 4 Hours or Less
Scheduling plumbing and drain services in NYC can be a nightmare. It's common to struggle to find an open appointment on your days off. When you do, the service window can stretch all day long, blocking out anything else from your schedule. Not only does this cut into your valuable time, but it can also leave you with a backed-up sewer or a disastrously clogged drain for hours, even several days, after you call for repairs.
Here at Balkan, we know that Queens' residents don't have time to waste. Drain emergencies are real and city life is extremely busy. Our drain cleaning experts have the dedication and manpower to provide a drain technician on site visit within four hours of your first call or email.
Old Buildings Require Drain Cleaning Experts
The oldest buildings in Queens were built in the 1600s. So it's no surprise that we have an extremely wide range of old buildings in action today. The pipes and drains in these old buildings take special care and a familiarity with the styles of drains used in different Queens construction eras. The materials, joining, and even the shapes of drain pipes vary through the centuries.
As a real team of experts in Queens drain systems, we are prepared to handle the drain problems of old and even historic buildings. Whether you live in an ancient apartment building or a historic townhouse, your historic drains are safe in our hands.
Apartment and Condo Shared Drain Systems
The drain systems in multi-unit buildings are a special type of network. Apartment buildings and condos have a unique feature in which individual units share a central drain system and one sewer main for the whole building. This means that if one drain backs up, it could clog some or all of the rest of the building.
We understand multi-unit drain systems inside and out. We can track down the source of a drain, treat drains deep within a building, and work with multiple units to fix and prevent shared clogs. Additionally, we can also address the sewer main necessary to support a tall Queens building with many stacked residents.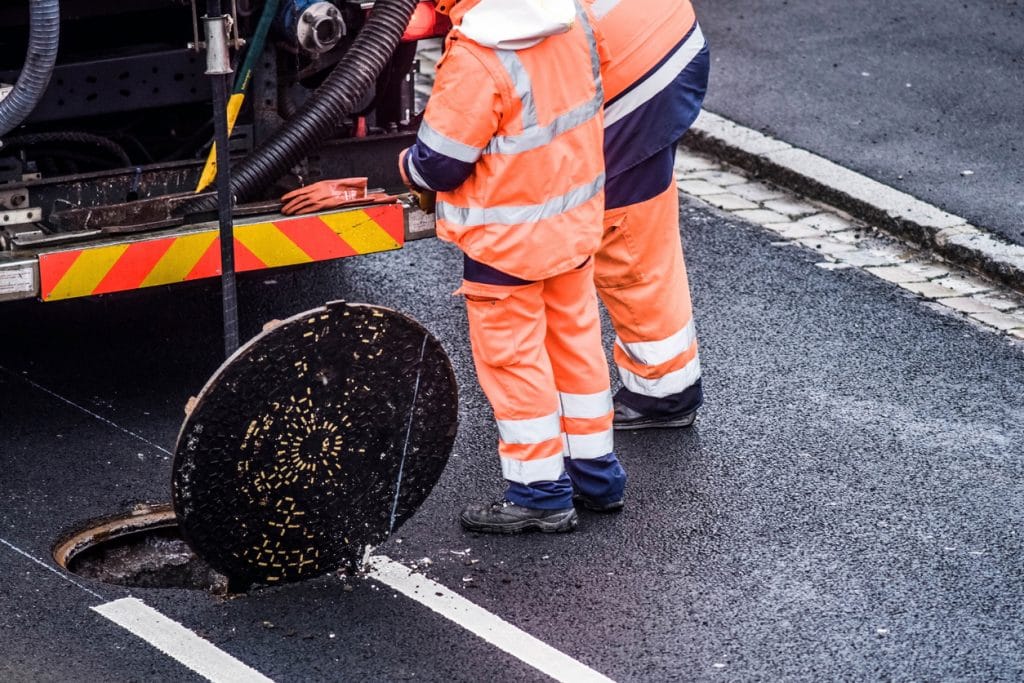 Sewer Line Clogs and Backups
The Queens sewer system is almost as old as the city itself. The old sewer lines are subject to some serious clogs. Especially if nearby buildings are careless with what they flush. The Balkan team can handle local sewer backups and have also been involved in the occasionally necessary extensive sewer repairs. We can help loosen up your main valve and clear nearby sewer clogs so that your building flows again. We've also cracked open the pavement to enact emergency sewer line repairs for the benefit of all nearby buildings affected by the damaged pipe.
You can trust us to know our way around the Queens' sewer mains and sewer line maintenance. We'll take good care of your sewer main and address any sewer line clogs that can be affected on your property.
Frozen Pipes and Frozen Drains
Winters here in New York fall well below freezing. This puts all your pipes and plumbing at risk, with different risks based on the pipe in question. Your intake pipes from the water main can expand and burst when they freeze. A full drain can also burst but a frozen drain is an entirely unique problem. Many Queens residents struggle with frozen drains in the winter. Using the drip method just to keep the drain traps from freezing completely solid.
When your drains freeze or, worse, your sewer line freezes, this can cause disastrous drain stoppage problems. Fortunately, the Balkan team of drain cleaning experts has been here for every winter in the last several decades. So we know how to handle a frozen drain. We'll clear up your drains, then suggest a few smart steps to prevent your drains from freezing in the future.
Commercial Drain and Sewer Expert Solutions
Not every team that handles residential plumbing can also service commercial addresses. But here at Balkan, we service every type of drain and every manner of sewer main. Whether your business is on the top floor or underground, whether you have a few bathroom sinks or specialized drains that suit your industry, we can make sure your drains and sewer lines are in good repair.
Last-Mile Drain Line Services
The Balkan team can also handle any drain or sewer line issues that take place on your property. Last-mile is the line from the city's service conduit to your house. The last mile of your power is the line that connects to the nearest power line. The last mile of your drains is the sewer line from your building to the main sewer line for the neighborhood.
If your sewer line is damaged or deeply clogged and you need it dug up for maintenance, our Balkan team can handle any last-mile maintenance job.
Count on Balkan for Queens, NY Sewer and Drain Services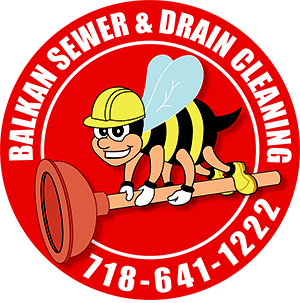 Having served thousands of local Queens residents over the decades, the Balkan team has become the most trusted drain and sewer service in Queens. Whether you have a frozen sewer line, a backed-up apartment building, or a simple household clog, we can help – and we'll do it within 4 hours of your call.
Contact us today to consult on your drain and plumbing needs. We look forward to providing the Queens' drain services that your building needs.