Blocked and stopped drains can be a serious problem in your home. Balkan Drain Cleaning offers a guaranteed 4-hour or less response time! Have you ever taken a shower and realized you were standing in water, as if you were in a kiddie pool? Have you ever flushed your toilet and had to grab your trusty toilet plunger because the toilet was overflowing? Here is another one: Have you flushed your toilet, and the thing you wanted to go down the drain surfaced in another drain? Well how about a solution for your blocked up drain lines in 4 hours or less, guaranteed.
The Balkan Guarantee of service to You is a 4 Hour or Less Response time. In addition, we will schedule arrival times that fit your schedule, and abide by them. Our reputation is built on a history of integrity and trust.
 If this has ever happened to you, trust us, you are not alone. Many NYC homeowners have experienced the same thing. You would be surprised at how many people experience and suffer through the same issues as you. There is no way to gloss over this, stopped drains are disgusting. Your blocked up drain lines can become more than a major hassle or an inconvenience. Stopped drains can carry a wealth of bacteria and can produce an odor that may run you out of your own home.
A Timely Response Prevents More Than Inconvenience
Stopped drains are a nuisance that every NYC home will experience at least once. But it may be more of a nuisance than you realize. If a blocked and stopped drain is not resolved as soon as possible, other more serious issues can develop. The chances of exposing you and your family to bacteria, viruses, and other health issues will increase. From children's toys that have been accidentally or purposely dropped down the drain, to excess hair in the drain, to dirty toilet water all over your bathroom floor. There is a list of reasons why your home can be plagued and contaminated by slow, stopped up, or blocked drains.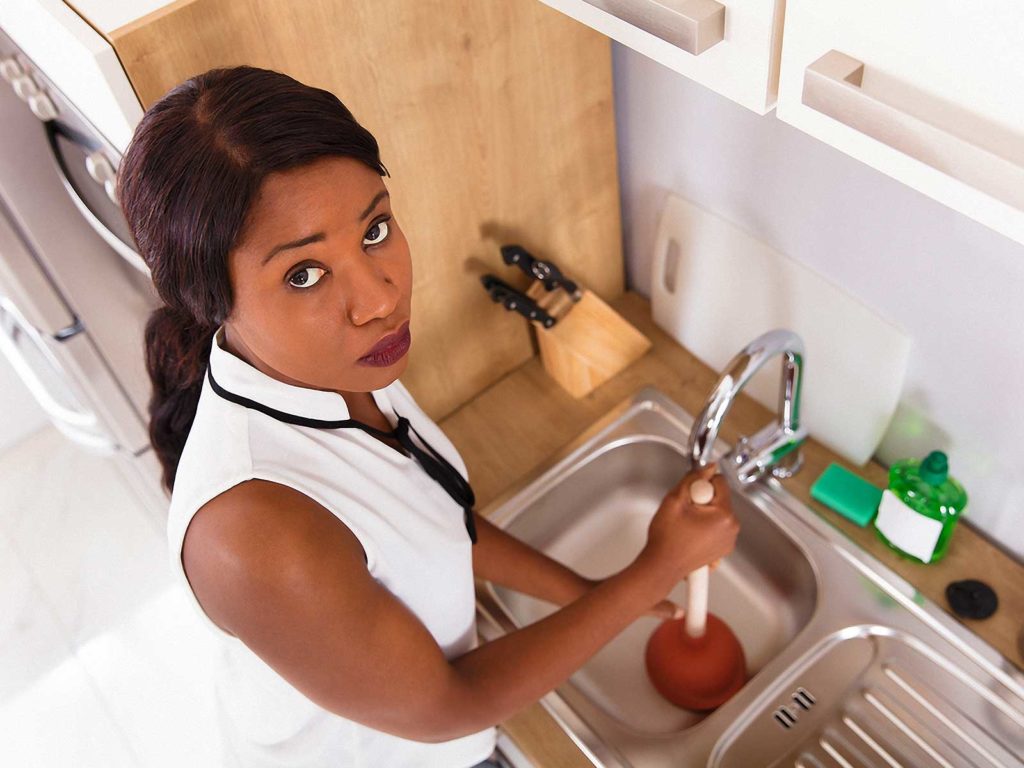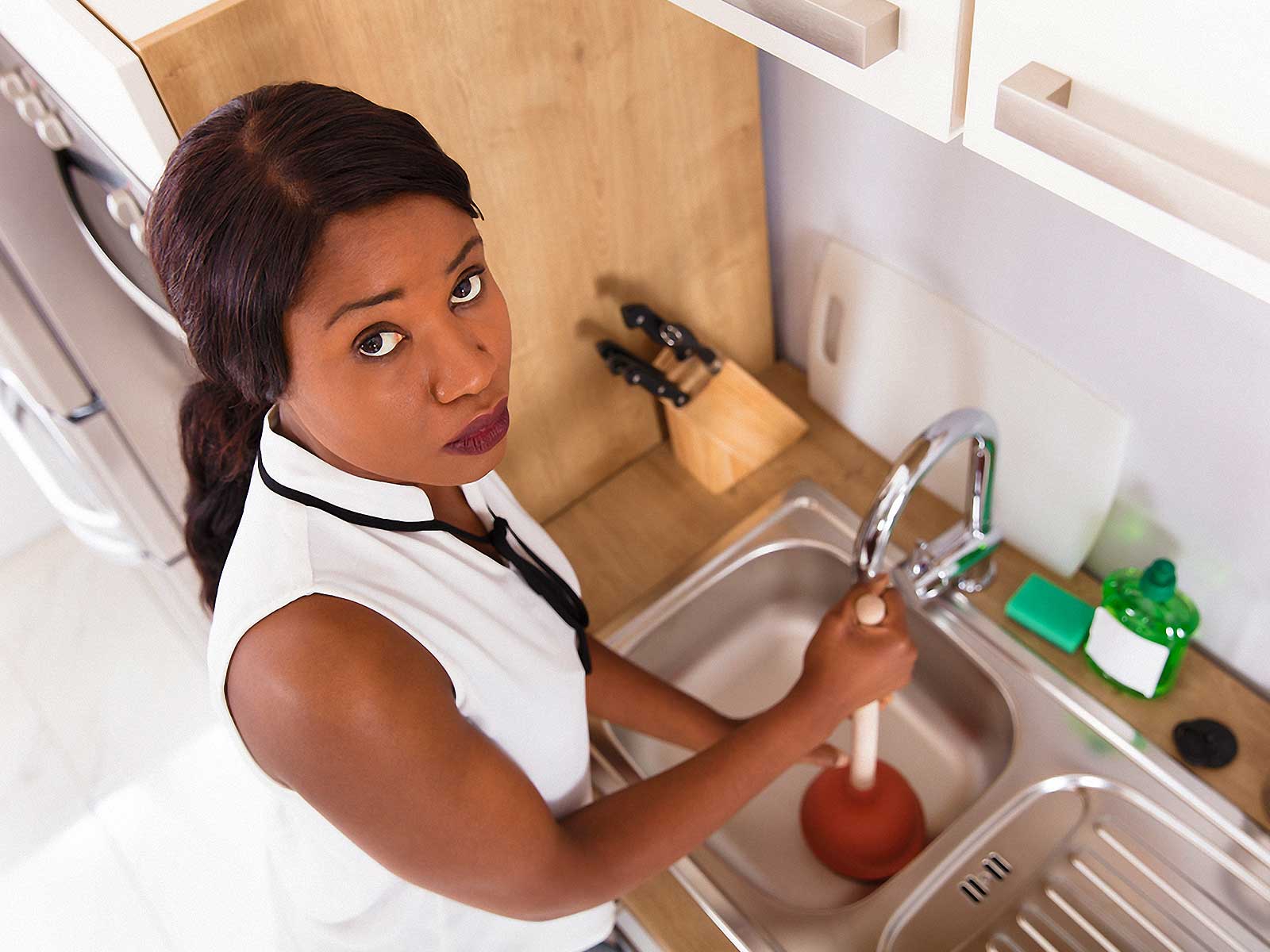 Trust A Professional For Timely and Long-term Drain Solutions
Knowing the why, when, and how stopped drains occur is helpful to you. You will give yourself a better chance of identifying the problem ahead of time so you can take the necessary steps to take preventive action. Purchasing drain cleaners and other equipment from your local store can come in handy. However, that does not usually resolve the problem long-term. There are some things you will need to know about fixing the issue for good. In many cases calendaring regular drain maintenance from a professional is your best solution.
Constant Blocked and Stopped Drain Problems
A professional plumbing technician will be able to find the route of your stopped drains. Balkan Sewer and Drain Cleaning Service has over 65 years of experience, and the most modern equipment. The Balkan Team has lived and worked in the NYC area long enough to know what can block a drain, and provide an array of solutions. Your blocked or stopped drain can also be traced to your sewer line, and this can result in a faster resolution. There are several areas where drain issues can occur, including the following:
Your home's main drain
Your House Sewer line
Plumbing Fixture trap
Main Stack Line
Public Sewer Surcharge
What Causes Blocked and Stopped Drains?
As mentioned earlier, there are several reasons why your home's drains can become stopped up, from toys, to hair. or other clogging items. Some of the other common reasons for stopped drains include the following:
Public Sewer Surcharges Can Appear as Blocked or Stopped Drains
When we are in NYC's rainy and wet season, many drains will become flooded due to the excess amount of water. The buildup of water can become a common occurrence in more NYC households due to the drain's inability to handle the heavy rainfall. More frequently however, it is the city sewer itself that gets surcharged. If you live in an area where public sewer surcharges occur, you should strongly consider installing a sewer valve. Note that sewer surcharges appear just like stopped drains. But when there is a surcharge, there is little you can do but wait for the public sewer to start flowing again.
When your home's pipes begin to break due to one or more problems, the chances of blockage will rise because the pipes are damaged. Pipes should be checked for any signs of breaks or cracks so the pipe can be repaired before it leads to a bigger problem. In the case of a backpitch, some smaller branch lines can have their pitch corrected in just a few minutes. Trust a professional from Balkan to find the fastest and least costly solution.
Improper Drain Pipe Installation
Blocked and stopped drains can also occur due to pipes that were installed poorly. We certainly understand that many homeowners will attempt to repair the issue on their own. You may want to save money, and believe you can solve the problem. However, we do not recommend that homeowners try to install pipes. If you attempt to install your own pipes or fix the proper installation of the pipes, your pipes can eventually begin flowing incorrectly. In many cases you could fracture the pipes, and cause even more damage.
Note that drain pipes installed incorrectly may take a long time to fail, or start backing up. Unlike water lines that will leak if installed incorrectly, drain pipes can takes years to fill with grease, or fail.
We know how inconvenient it can be for you to have your drains stop working. This is why Balkan has a guaranteed 4-hour or less response time. At Balkan Sewer Drain Cleaning Service our goal is to get to your NYC or Long Island home right away. Our mission is to unblock your drains, and leave your home looking like we had never been there. We will respect your home while providing you with the services you need, especially when you need us the most.
If you are having stopped drain problems, please contact Balkan Drain Cleaning today.