If you own a home, it is inevitable that you will encounter clogged drains or sewer lines at some point. Encountering a clogged sewer line can be particularly frustrating as the clog can seemingly come out of nowhere and leave you unable to take a shower, wash dishes, or even use the restroom until you have your sewer line cleaned. In this situation, you may find yourself asking "Where is the best sewer cleaner near me?"
Depending on where you live, you may have dozens of drain and sewer cleaning services to choose from near you. This can make it hard to know where to start as you search for the best local sewer cleaning company. The fact is that plumbing work is complex. So you will want to take the time to ensure that you partner with an experienced technician who will do the job right the first time.
If you have ever wondered who you can trust if you encounter a blocked drain or sewer line in NYC, keep reading to learn about the steps that you can take to find the best drain and sewer cleaner in your area.
Searching for the Best Sewer Cleaner in Your Area? Know What Questions to Ask!
To find a quality drain and sewer cleaning service in NYC, it's important to know what to ask prospective technicians. It is not enough to merely Google drain cleaning services in your area and schedule an appointment with the first company you find. You need to take the time to talk to different companies to ensure you partner with the best sewer cleaner that is dependable and has the integrity and experience to provide high-quality services that you can rely on.
When talking to prospective sewer cleaning companies in your area, asking the following questions can help narrow down your options:
The Best Sewer Cleaner Will Provide You With a Detailed Pricing Structure
When talking to prospective sewer cleaning services, ask them about their pricing structure and how they charge for their services. The best sewer cleaner will be transparent and will be able to explain the pricing structure including situations where additional fees may apply. In fact, you don't want to partner with a company that does not want to be upfront about their pricing. You could get stuck with hidden fees and a larger bill than you were expecting!
Before deciding which sewer cleaning company to hire, make sure that you get at least three estimates. An experienced sewer cleaning service should provide you with a detailed breakdown of how much their service costs. An estimate can help you find a plumber within your budget. However, it is important to remember that the cheapest plumber may not be the best. Remember, price shouldn't be the largest determining factor when making your decision.
Ask About Their Guaranteed Response Times
As we previously mentioned, sewer problems often occur suddenly, and they can severely hinder your daily activities. It is important to find a company that offers fast response times including same-day services in emergency situations. Additionally, you will want to make sure that they guarantee a specific response time. You do not want to sit around the house all day only for the technician to show up hours after they promised (if at all).
The best sewer cleaner for your property will be able to offer same-day services. They will also offer a guaranteed time slot during which they will arrive at your location. If a drain cleaning service cannot give you a guaranteed response time, or they do not show up in their promised time frame, how can you trust them to guarantee the quality of their work?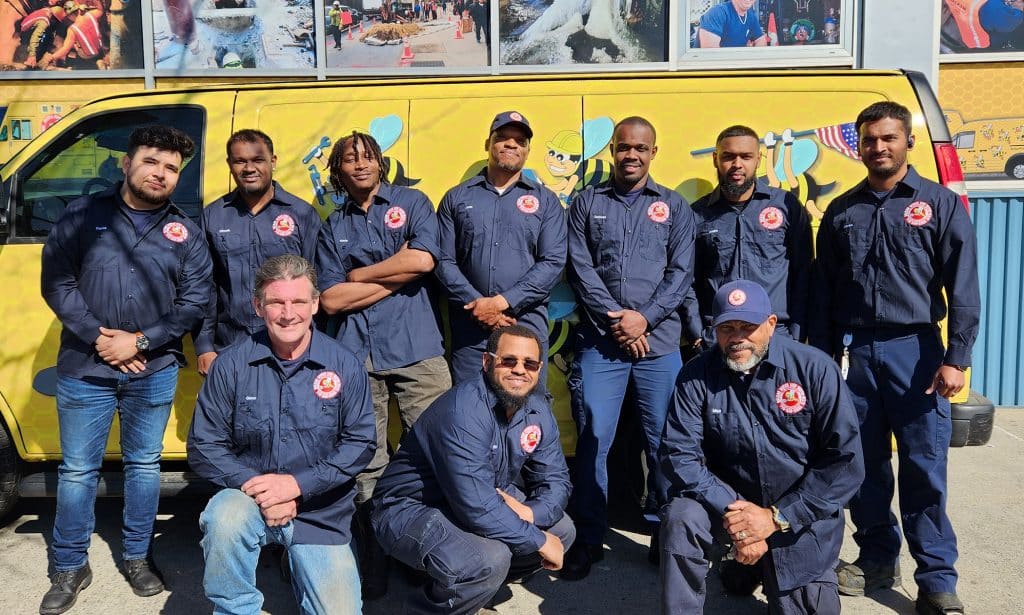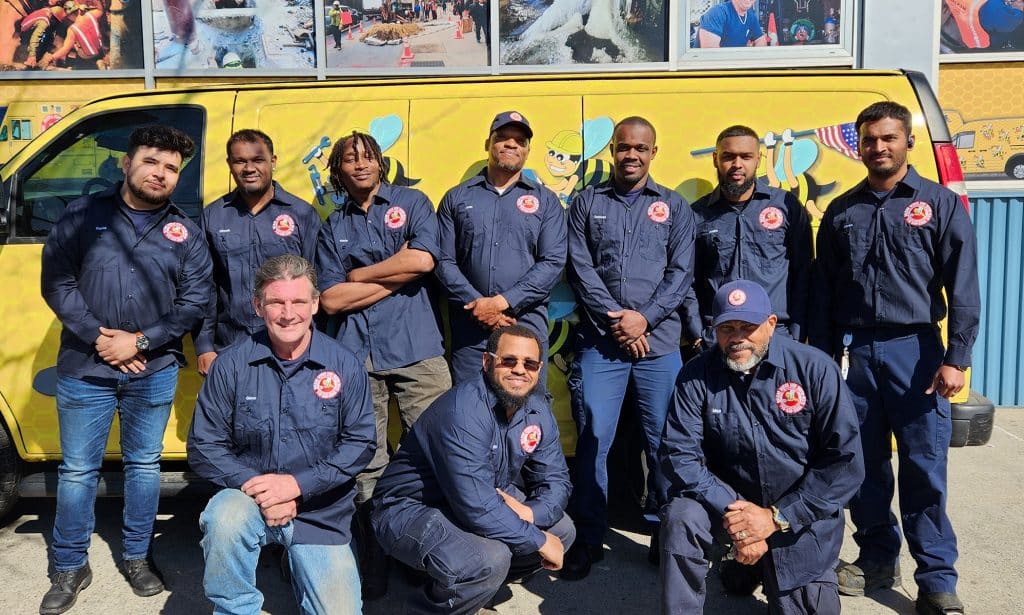 The Best Company Will Offer a Service Warranty
You should also make sure to ask if a prospective sewer cleaning company offers a guarantee/warranty on their work. In fact, the best drain cleaners will occasionally make a mistake that requires them to return to make additional repairs. However, an experienced plumbing service will stand behind the quality of their work. They will also offer a guarantee that protects customers should something go wrong.
Working with a company that guarantees their services is important as it shows that they are confident enough in the quality of their work to stand behind it. If a company does not offer a guarantee, this is often a red flag. This can indicate that they are not confident in the quality of the services they provide.
Look and Ask for Proof of Licensing and Insurance
Perhaps the most important thing that you should ask any contractor is whether they are licensed and insured. Having proper licensing/certification ensures that the drain cleaning technician is not only legally allowed to work on your property, but also helps ensure that they have the training to provide safe and effective drain cleaning services. It's important to note that in NYC, a sin other jurisdictions, sewer cleaners to not necessarily have to be licensed in any way. However if they are licensed, as Balkan is, it sure gives you peace of mind.
It is particularly important that you ask for proof of insurance. This will protect you in case the technician injures themselves on the job or causes damage to your property. You do not want to become liable for a sewer cleaner's uninsured mistakes.
The best sewer cleaner for your property will be willing to provide you with proof of licensing and insurance. If a prospective company can't provide this information, you might consider moving on.
Ask About Their Technicians' Experience
When talking to prospective drain cleaning companies, you should also ask how long they have been in business, how many years their technicians have been doing this type of work, and what kind of training their technicians have received. The fact is that sewer cleaning can be difficult, complex work. You want to partner with a company that has years of experience handling problems similar to yours. An experienced technician will have the knowledge and skills needed to fix your drainage problems in no time.
Talking to a prospective drain cleaning company about their experience will also give you an opportunity to evaluate the quality of their customer service. How you are treated when asking questions about a sewer cleaning company's services can tell you a lot about how easy they will be to work with if you choose to hire them.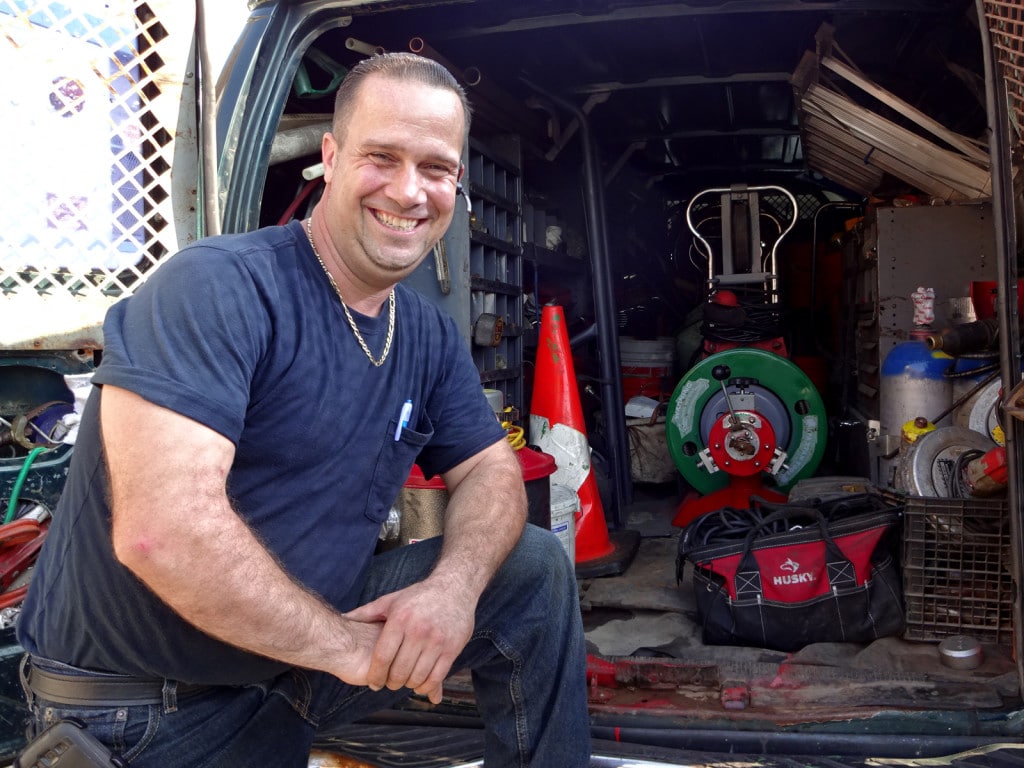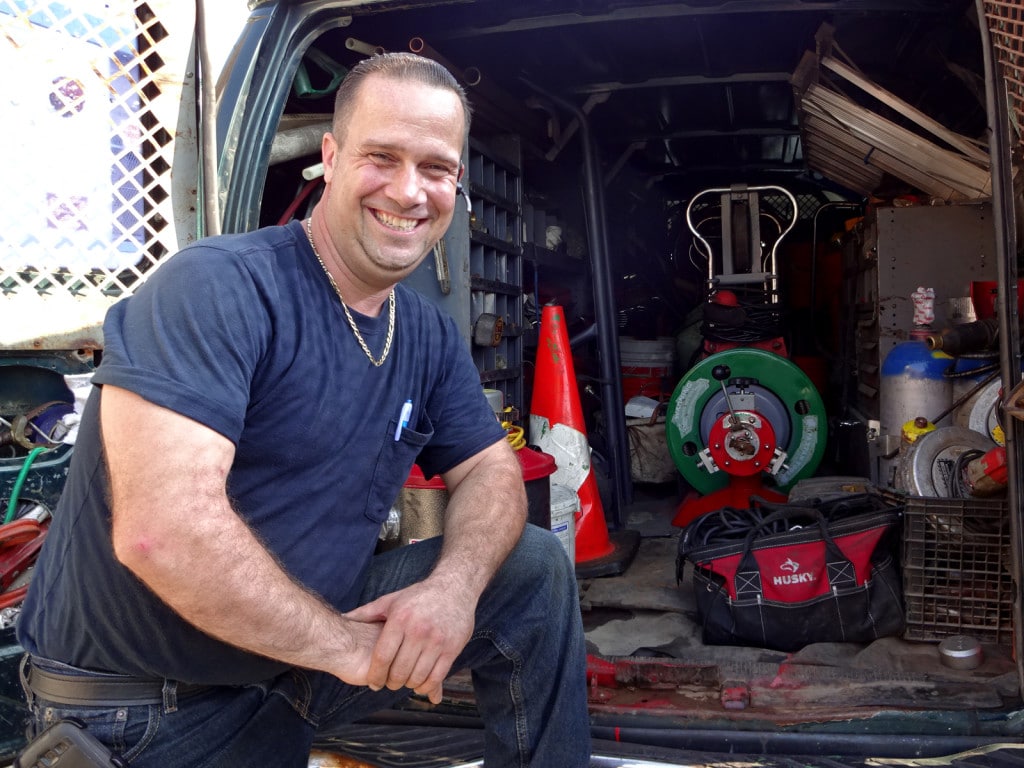 Simply Put: The Best Sewer Cleaner Clears Your Clogs
The best sewer cleaner will have the tools, knowledge, and experience to ensure that your plumbing works properly. In order to find the best sewer cleaner near you that you can trust, you must take the time to do your research and ask prospective contractors the right questions to help you narrow down your options.
Are you having trouble with a clogged drain or sewer line in your NYC home or business? Look no further than Team Balkan! Team Balkan has over 70 years of experience in the business, and our technicians have the experience and equipment to eliminate clogs of any size.
Call Team Balkan to learn more about our services and how our technicians can help fix your drainage problems. Our mission is to act with honesty, integrity, and professionalism in all of our dealings. We will work tirelessly to provide you with quality sewer and drain cleaning services.