There is little time to waste when emergency sewer and drain issues arise, and before the problem escalates and causes additional damage. Simple sewer line problems can lead to a whole house full of waste water if it is not dealt with in time. This can cause structural problems or mold growth as well.
In the event of an emergency, it is crucial to contact a trusted and reliable drain company that will be able to get your home or business back in order as quickly as possible.
Balkan Sewer and Drain Cleaning offers emergency sewer services throughout Queens, Brooklyn, Bronx, Manhattan, and Nassau County. We understand how stressful it can be when an issue arises and that you need the problem fixed as quickly as possible.
We are available 24 hours a day, seven days a week. Balkan ensures that you get prompt service and quality work done by our professionals. There is no premium charge for weekends, holidays, or nights. Our plumbers will arrive on site within 4 hours and complete the job effectively.
Common Sewer Line Problems
There are many different types of sewer line problems that can arise. Sewer problems in your home take all forms, but knowing the most common ones will help keep your drains clear. Here is a quick rundown on common sewer line problems:
1) Clogged Sewer Lines
Clogged sewer lines are probably among the most common problems in any household. Clogs can be caused by several things, including:
Dumping grease and oils down drains
Flushing items that don't break down (such as baby wipes, cotton balls, or even paper towels)
Throwing away trash that shouldn't go down the drain (like plastic bags)
Flushing items that shouldn't be flushed (such as sanitary towels)
Clogged sewer lines can damage property, including buckling floors and walls, water damage, and even mold growth.
2) Tree Roots in the Sewer Line
This is a common problem in the Spring and Fall when trees drop their seeds. The problem occurs when these seeds fall into sewers and begin to sprout. They grow onto the sides of sewer lines until they eventually clog it up. So you end up with a tree growing out of your sewage pipe.
Fortunately, Balkan has been working on trees growing into sewer lines for years. In fact, we have a method of removing these roots that works every time.
3) Leaking Pipes
Another sewer line problem is leaking pipes. These are rarely discovered until they have caused considerable damage. Leaks in the sewer collection system contribute to sewer overflows and backups.
They can come from holes or cracks in old pipes, collapsed pipes, tree roots growing through pipes, shifting soils around the pipe, or ground movement due to settlement or erosion at a manhole.
Leaking pipes can result in:
Stagnant water that breeds mosquitoes and other insects
Damage to the building's structure, foundation, or basement
Increased consumption of water due to seepage
Higher sewer service charges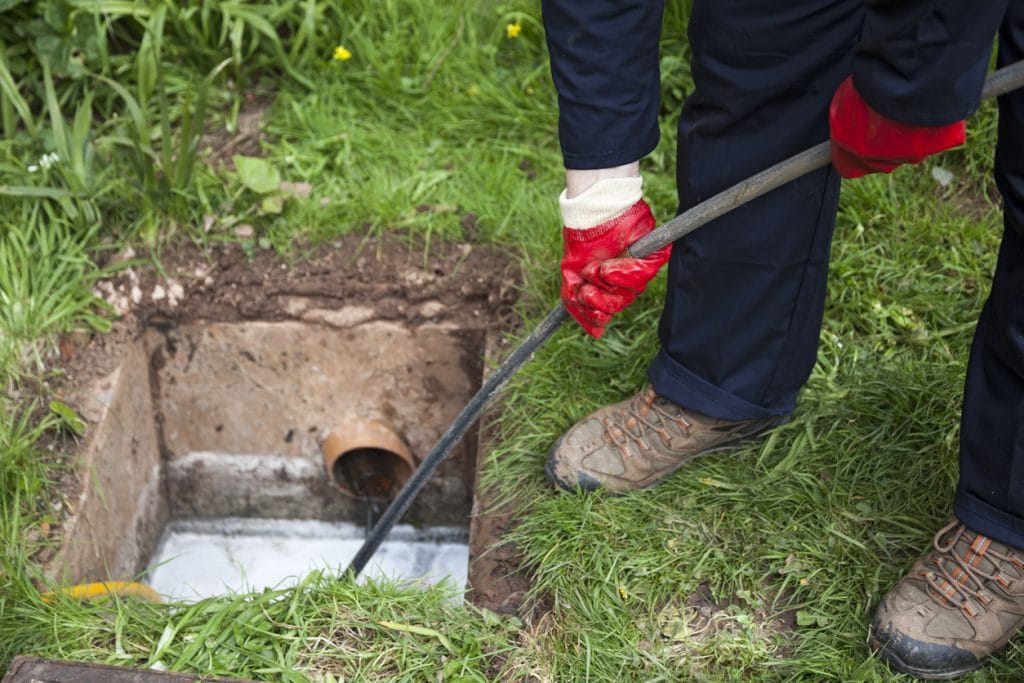 Signs of a Broken Sewer Line System
To avoid the costs and hassle of needing sewer repair, it's essential to have your system checked for problems. The earlier these sewer line problems are discovered, the less expensive they will be to fix. A few signs of a potential problem include:
Wet Spots Near Sewer Lines
This is a sign that you most likely have an issue with your sewage line. When wastewater pools up around sewer lines, it's usually because they aren't draining properly. Or there's an underground backup somewhere that is spilling out into the surrounding area.
Either way, you'll need to have someone come out and fix the issue as soon as possible. Since these wet spots are usually a precursor to complete sewer line failure. It's vital to be proactive when dealing with a broken sewage line before it causes any significant damage.
An Odor of Sewer Gas
If you notice a sewer odor coming from your drains, it could indicate that sewage and wastewater are backing up somewhere or some break in the main line.
Sewer gas is often quite noticeable when it enters the house because of its foul smell. It's also quite toxic and has the potential to cause some serious respiratory problems.
Slow Drains
If it looks like your drains are moving slowly or that they're taking longer than usual to drain something, this is another sign that there is probably a partial blockage in your sewer line somewhere.
These slow drains can also be a sign of grime buildup inside the pipe itself. Either way, if you notice this problem with any of your drains, it's a good idea to have your sewer line inspected as soon as possible. Note that it's always easier to clean out a partial sewer clog than a complete blockage.
Loss of Water Pressure
If you notice that water pressure coming from your taps is diminishing, it could mean there's a leak in your water pipes. This generally happens because there is an obstruction in the line that prevents water from moving through your water supply system properly. You may find that it takes a while for your sink, shower, or bathtub to start filling up with water, even if you've already turned on the tap. While this is obviously not a sewer problem, it's good to know that water lines get clogged just like sewer lines do.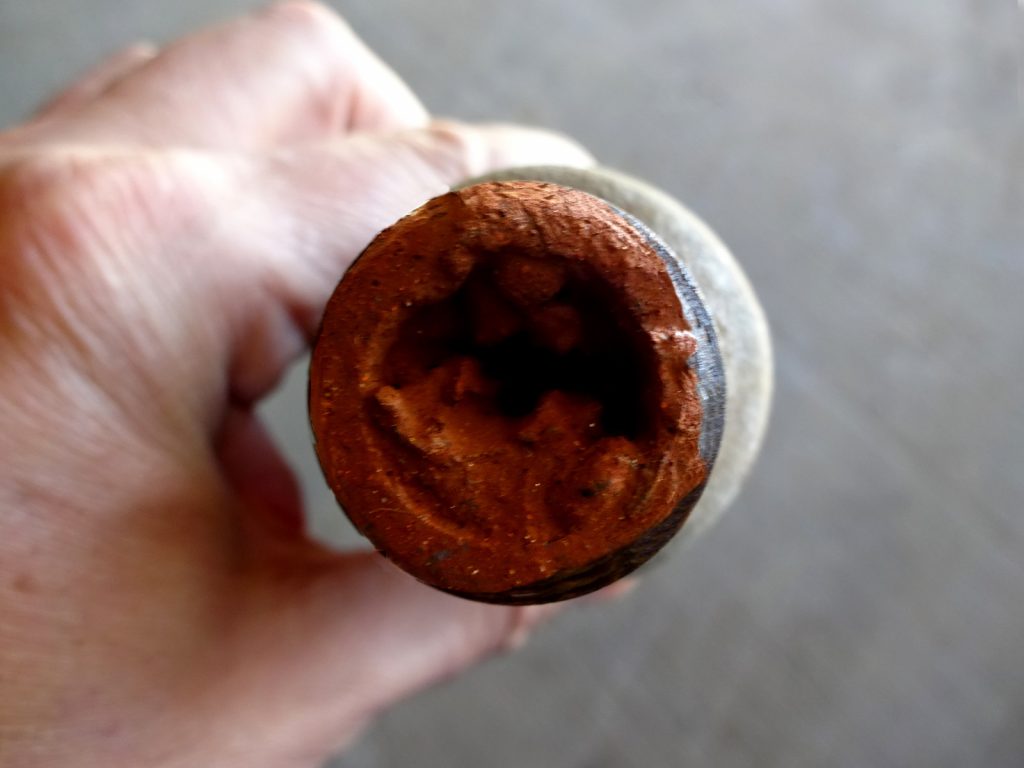 Slow Draining and Clogged Toilets
Something else to watch for is slowly draining toilets. This can signify that something has gone wrong in your sewer line. If sewage is backing up through your drains, this could result in a slower draining toilet because it will also be backed up.
If you notice any of these signs within your house, you'll need to contact a professional plumber. Contact Balkan Sewer & Drain Cleaning immediately to have them inspected and repaired.
Why Choose Balkan Sewer & Drain Cleaning?
Since its inception in 1952, Balkan Sewer & Drain Cleaning is committed to providing exceptional services exceeding our clients' expectations. Having been in business for over 60 years, we have served and satisfied over 70,000 customers.
Our drain cleaning service is available seven days a week, holidays included. The same rate applies to all hours. There's no extra fee if you need us on weekends or late at night. Our office keeps staff working around the clock to provide your plumbing needs with the utmost urgency, so we can guarantee an arrival time with our GPS tracking fitted to all our trucks.
Get emergency mainline sewer service with a guaranteed response time, seven days a week, and after-hours. Balkan is your one-stop company for any mainline sewer need. Contact us today.