No one wants to deal with clogged drains from fat, oil, grease, or tree roots. As a homeowner or commercial property owner in NYC, you need dependable sewer and drain cleaning services that provide no-hassle services at the earliest possible convenience.
Balkan Sewer Cleaning Services is a family-owned business in the New York area that has been in existence for just under 70 years as well as offered its services to more than 70,000 customers. We have a team of drain technicians at hand who use GPS control to ensure they reach your property within the agreed-upon time.
Drain Cleaning Services That We Offer In NYC
You might want to consider calling on us if you are experiencing:
Standing Water Accumulation
Standing water or unexpected puddles throughout your property can cause untold damages to your infrastructure. You need to schedule a drain inspection if you have standing water in the shower, washing machine, or sink.
Inconsistent Drainage
Widespread problems with drainage are a clear sign that you need complete drain cleaning services. This can be a kitchen sink or tab that will not drain wastewater. Rather than scratch the porcelain or exuberate the problem, consider calling the experts to ensure consistent drainage throughout the property.
Gurgling Noises
Unusual noises coming from your drains can be unnerving. These occur when there is trapped air in your pipes and drains. The air causes a blockage which might develop into a severe drainage issue if not tackled as soon as possible.
Fruit Flies
Fruit flies can be annoying with their fuzzy wings and moth-like appearance. Still, they are a great indication that there is a problem with your plumbing. This is especially since they are attracted to moist places where your pipes might be leaking or dampening might be occurring. Soon as you spot fruit or drain flies in your kitchen or shower, it would be best if you scheduled complete drain cleaning services immediately.
Bad Odors
Smelly drain issues are often a result of clogged vent pipes within the drainage in the property. This smell can develop when there is improper use of the garbage disposal cans. The buildup of toilet paper, hair, and other products can also give your bathroom a funky smell. For residential and commercial property owners, you also have to look for mineral buildup sediments within your drains. If you have tried to eliminate this stinky brain odor by yourself with no luck, it might be time to call on our drain services. These include:
Drain Clog Removal in NYC
You want the right people with the right tools for your drain clog removal in NYC. Our drain and sewer cleaning services in New York City include the tackling of:
Clogged Kitchen Drains
In the event of a clogged kitchen drain, our technicians examine the inner walls of your kitchen pipes for any buildup of food, grease, as well as soap.
Clogged Sewer Drains
We understand the need for swift and efficient handling of your gray and black water. In fact, we have the expertise and equipment to quickly and safely transport your sewer. We also provide a solution for any blockages caused by substantial problems, including tree roots.
Clogged Utility Room Drains
If you have problems with floor drains in the basement and utility rooms within the property, we take care of the dirt and debris that might be causing the problem.
Clogged Bathroom Drains
A build-up of hair, grime, as well as toilet paper will often lead to a clogged bathroom drain. We clear clog with specializing tools, ensuring you have no stagnant water within the bathroom areas.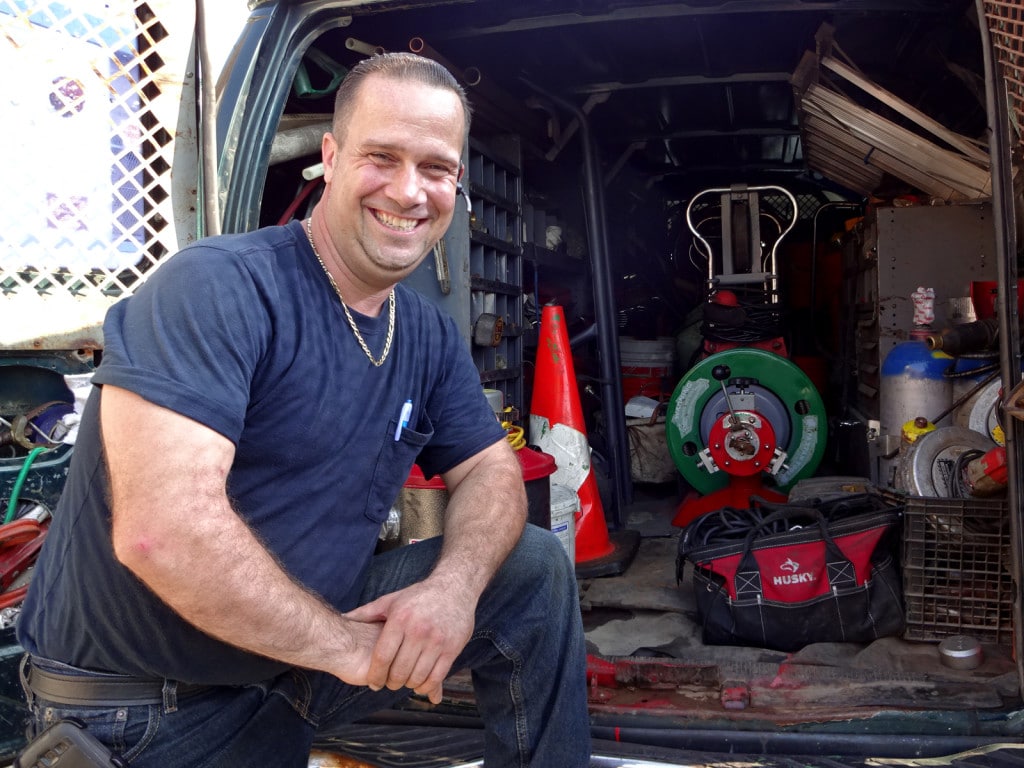 Sewer Camera Inspection in NYC
Balkan Sewer Cleaning Services has a pipe inspection system made up of tools that enable technicians to locate and diagnose any problems within your pipe and drain system. The camera system provides a 120-degree view that should facilitate proper inspection. The fiber optic cameras provide our technicians with a superior quality view of the interior of your drains and sewer lines. We can guarantee non-invasive sewer inspection in NYC.
Snaking Services in NYC
When you have clogged toilets, sewer lines, or bathrooms and kitchen sinks, our technicians employ an innovative solution for the clogged drains. We use drain snakes, carefully inserted into the affected drain, to remove any debris that could be blocking your drains. The technicians can work with the traditional drum augers or the roto rooters to ensure that you have the best snaking services in NYC.
Overall, drain snacking is an effective drain cleaning solution for slow drains or odors related to clogged drains when done correctly. You can trust our experts to use snacking services as part of the complete drain cleaning services offered.
Water Jetting in NYC
Most business owners are looking for a non-invasive plumbing solution that removes blockages effectively. The Balkan Sewer Cleaning Services team is experienced in using high-pressure water jets to remove any debris or clogs that have built up within your drains and pipes. The licensed plumbers can quickly locate the plumbing system cleanouts, thus providing an easy access point into the drain and pipe system. The jetting hose is then inserted downstream into the drain, attached to a hose with pressurized water. When high-pressured water is released, built-up debris is safely flushed out of the plumbing system.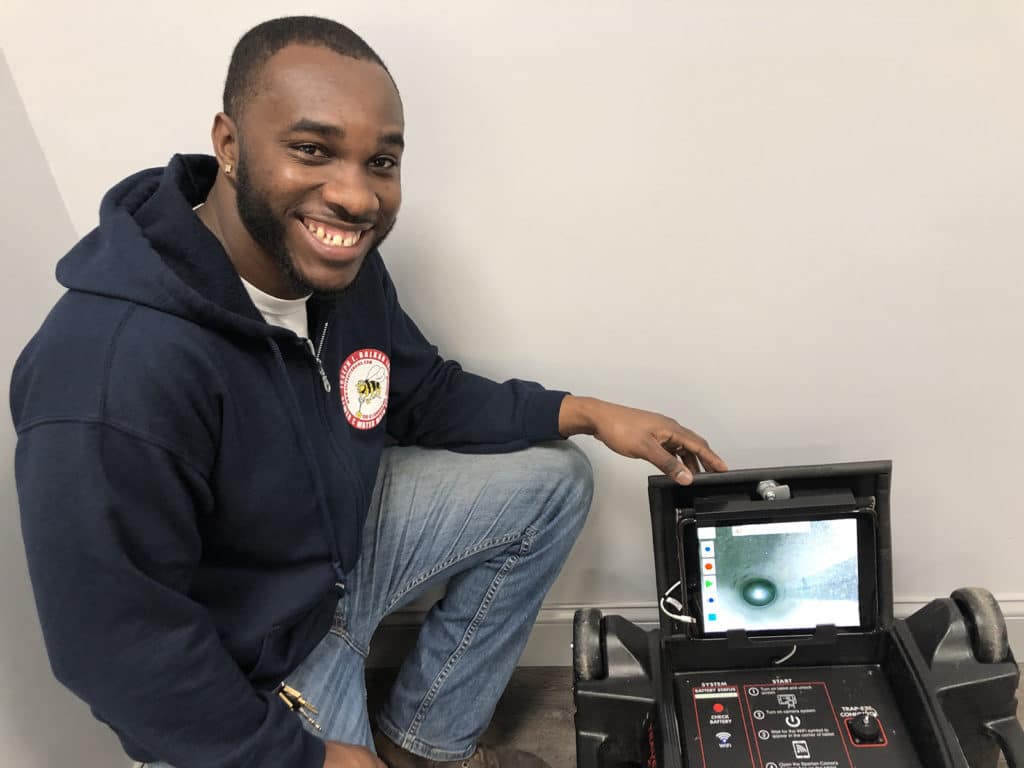 Our Specialized Tools Make Us Your Complete Drain Service
We have invested in specialized tools for sewer inspection and drain services. Including collision-tolerant drones that can be used for confined spaces inspection. We are committed to non-destructive inspection using pipe drain cameras and industrial borescopes, thus ensuring that the integrity of your drainage system is maintained.
If the drain at your property is running slow, it's best that you consider sewer and drain cleaning services. At Balkan Sewer Cleaning Services, we are committed to providing you with quick and comprehensive drain services in the NYC area. We offer 24/7 emergency services to municipal, commercial, and residential service calls. Our highly skilled technicians provide you with free estimates before working on your drains. This is to ensure that we never upsell the project. Schedule a call today and let us provide you with complete drain cleaning services in NYC.