New York drains are notorious. Even those who have never lived in the Big Apple have heard tales of ancient gurgling drains and potholes that will swallow a car whole. New York is a place of legends, including legendary drain and sewer problems. It's no surprise, with so many buildings over 50 years old and over 8 million people packed together – those pipes have seen more than a little action in their time. Frequently these result on folks needing emergency drain services or main line sewer service. That's why NYC needs dedicated drain and sewer experts. Someone to help you tackle those problematic apartment-system clogs and sewer back-ups so common to our region. Find out how our Team Balkan experts can provide you with reliable emergency drain services.
Here at Balkan Sewer & Drain, we've been providing expert plumbing services to the NYC area for over 60 years. We know these pipes like the back of our hands. We also know that they can cause quite a few emergencies every year. When that happens, you can count on Balkan to provide fast, attentive, and expert drain and sewer services before your situation becomes a disaster.
When a Drain Problem Becomes an Emergency
Most people can wield a plunger with aplomb and one little clog is no issue for your average New Yorker. But sometimes a drain problem can become an immediate and desperate emergency. When a drain clog or backed-up drains stop you from being able to live your life, take care of yourself and your family, or risk business closures, you need fast and trustworthy emergency drain services ready to send a rescue team at any moment, even (especially) after hours.
Residential Drain Emergencies
Your apartment's only bathroom is backed up and unusable
Your shower is backed up with sewage and it won't go away
Toilet clogs over and over and can't be reliably used
The kitchen sink won't drain and you have to cook at home
Clogged drains in the house or apartment
The drain problem is resulting in water damage to the house
A home's drain system is essential to your quality of life and, often, to your health and safety. If your tub won't drain, you can't shower or bathe. If your toilet won't flush, it might be the only toilet in your house. You need sink drains for washing and cooking. In fact, any time sewage backs into the home, it becomes an emergency situation.
Commercial Drain Emergencies
Your office building's only bathroom is clogged and nonfunctional
An employee dropped something precious into the sink trap
Your industrial drains are backed up and work is stopped
Sewage is backed into your building and it's unsafe to go near
Businesses face their own drain-related emergencies. Employees sometimes lose precious items into a drain – causing panic and sometimes additional clogging. If you have industrial processes that need a floor drain, that drain needs to work clearly and swiftly or your production may have to stop. And, of course, sewage is a health and safety issue and any drain producing sewage creates an immediate emergency.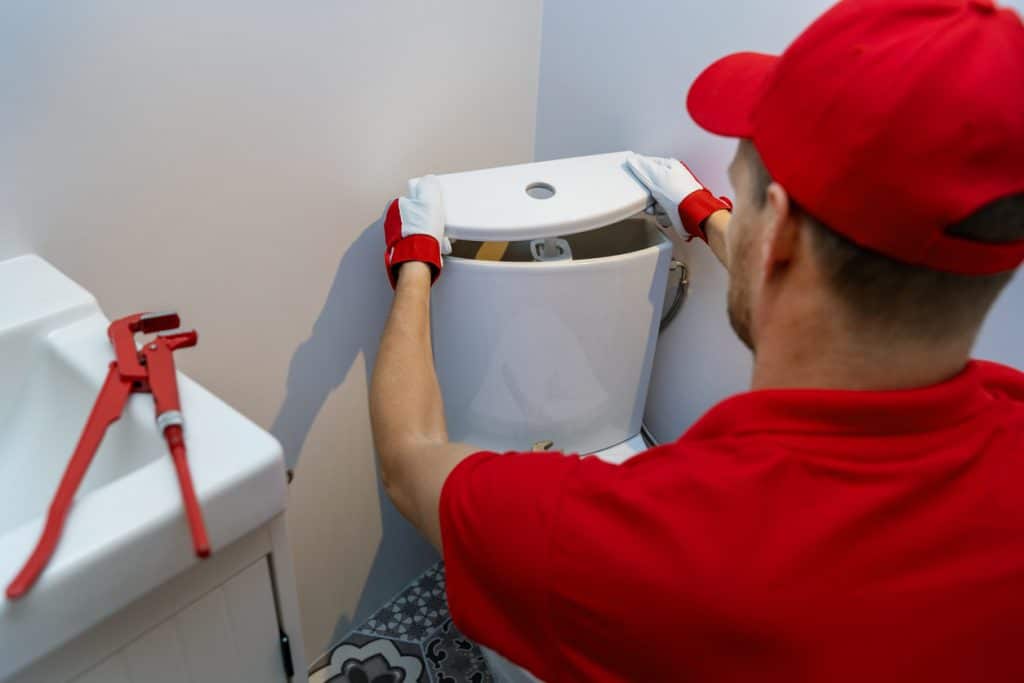 Balkan Emergency Dispatch & After-Hours Emergency Drain Services
They say New York is the city that never sleeps. As an emergency drain services provider, we can certainly attest to that! Emergency drain services happen day or night, around the clock. When your home or business is at risk of damage or is creating a health hazard with its drain behaviors, the situation becomes an emergency no matter what time of day it might be. You may get home at 2 AM only to realize your toilet's been overflowing for hours. Your manufacturing process may be stopped dead at 5 AM when the floor drain clogs, with the day shift about to arrive. Or you may rise in the middle of the night to find sewage slowly backing into your apartment drains due to a building-wide clog.
No matter what time you discover the drain emergency, the Balkan team is ready with live dispatch and after-hours emergency drain services to provide swift and expert repairs.
Types of Drain Service Emergencies
There are a few primary causes of emergency drain situations in your typical NYC commercial or residential building. One is an underlying sewer clog causing all the drains in the building to stop or even back up with sewage. This is why the Balkan team has become both sewer and drain experts over the last six decades of service.
Sewer Line Clog Treatment
Sewer clog treatment usually involves opening your sewer cleanout to access and find the suspicious clog below your building. Breaking up this clog is essential not just to your emergency, but likely benefits several of your close neighbors as well. If your building has a sewer problem, you can count on us to fix it.
Multi-Unit Building Drain Management
The next common cause of multi-drain problems that can result in a building-wide emergency is multi-unit buildings. Apartments and office buildings alike have a shared issue of shared pipes. If just one of the building tenants clogs the shared line, everyone above that point in the line sees similar issues to a clogged sewer: Multiple drains stopping and backing up all over the house, business, as well as building.
As NYC natives, we are experts at multi-unit plumbing solutions. Freeing that one clog usually releases the drains for every single bathroom as well as unit affected by the stoppage.
Drain Clog Removal and Clearing Services
Of course, local drain problems are also within our bailiwick. If you have just one drain that is causing you a major headache and/or risking the safety of your building, call Balkan. Our team can retrieve debris from sink traps, clear single-line drains, as well as find out what's causing just one drain to clog again and again.
Balkan Won't Leave You Stranded – 60 Years of Dedicated Service
Here at Balkan Sewer and Drain, we know NYC drains and the local residents who need them. We know your life is busy and that one emergency can quickly snowball into a SNAFU situation. That's why we won't leave you stranded, no matter what time your drain emergency occurs. Our dispatch will ensure a repair team is on its way swiftly after your call to ensure your drain situation has the minimum amount of time to get worse or cause you trouble.
From kitchen sink clogs to whole-building drain stoppage, Balkan is here to make sure your drain emergency doesn't become a drain disaster. Contact us if your NYC drains need service, emergency, or otherwise.