New York City has one of the most elaborate networks of water mains and sewers in the country. Millions of buildings, both private properties and commercial establishments, are stretched between the city's water supply and wastewater treatment facilities. The numbers are quite staggering when considering all five boroughs of New York City. There are at least 6000 miles of water pipes, 135000 catch basins, 494 sewer overflows, and 14 wastewater treatment plans. In short, subsurface plumbing in NYC is a nightmare for the inexperienced. After all drain cleaning possibilities have been exhausted, only licensed NYC sewer repair contractors have the resources and knowledge to handle more severe problems. Licensed contractors can correct improper plumbing damage or defects, without compromising your existing installation.
The Bureau of Wastewater Treatment, as part of New York City Department of Environmental Protection, manages the maintenance and operation of all facilities related to wastewater treatment. Homeowners are responsible for plumbing issues that occur in their properties due to any number of reasons. Considering the aforementioned fact, that NYC's network of subsurface plumbing is quite a maze, it is therefore necessary for NYC sewer repair contractors to possess the required skills to solve problems in your delicate pipe connections and installations.
Hire professional NYC sewer repair contractors to protect your entire system
One of the best things about the NYC potable plumbing system is that the water supply for all five boroughs is protected by the undisturbed natural filtration system of the Catskill Mountains watershed. As a result, NYC is one of only four major cities in the United States where the majority of drinking water is pure enough not to require a further purification process. However, a mishap in a plumbing installation can ruin the integrity of the system. Proper wastewater treatment must be considered essential in every home, which is why residents must only hire professional NYC sewer repair contractors to fix plumbing issues and check for potential problems. All repair and installation procedures related to wastewater treatment must adhere to the city's plumbing codes.
Plumbing contractors must be Licensed Master Plumbers
Just like with all other construction and repair services, sewer repair contractors need a valid license. They also need specialty insurance to do their particular type of plumbing work. In NYC, all plumbing repairs and construction, as well as changes to existing installations, require a specific permit. To acquire the permit, the applicant must be a Licensed Master Plumber. Members of the NYCMPC (New York City Master Plumbers Council) are considered the industry leaders in the NYC plumbing industry. A professional association membership is a good sign of a contractors dedication to their chosen field.
The licensing process in NYC is not exactly easy, either. Applicants must apprentice, undergo exams, and meet qualifications, for performing proper legal plumbing services. In addition to acquiring various permits prior to the job, sewer repair contractors also need quite a number of insurance policies including but not limited:
General Liability
Auto
Workers Compensation
Disability
NYC DOT Bonding
Plumbing repairs can be a complicated undertaking
Keep in mind that most plumbing repairs are more complicated than just fixing a faulty faucet, fitting a new shower head, or unclogging a kitchen sink. In severe cases, repairs also involve excavation and installation of new pipes. Alterations or additions to plumbing systems must not cause the existing installation to become overloaded or defective. There are NYC building and plumbing codes to comply with. Therefore you cannot simply ask for a new layout or any form of major structural modifications to the building and plumbing without consulting licensed sewer repair contractors beforehand. Some changes are allowed, while others potentially lead to serious risk of disruption to water supply, or code violations.
When you are working with a licensed and experienced plumbing service, such risk can be avoided for two main reasons. First, professional sewer contractors have professional-grade equipment required for the job. In the right hands, with the right tools, the job will get done in less time without causing further damage. Secondly, licensed plumbers understand and comply with building codes. They know whether or not certain modifications and alterations to either home structure or plumbing installation are allowed.
Another important thing is that you have the peace of mind because the plumbers have all sorts of insurance policies to protect you from possible financial losses as a result of faulty repair procedures. Furthermore, licensed NYC sewer repair contractors will provide a long lasting and code compliant installation. In almost all cases this will be backed by a site inspection from the  appropriate NYC agency.
NYC sewer repair contractors require specialty equipment 
Plumbing equipment is not limited to only drain cleaning machines, augers, and water jets. Assuming the job involves repairs, replacements, new construction and subsurface pipe work, NYC sewer repair contractors may also need heavy machinery. This includes backhoes, dump trucks, heavy air compressors, and specialty tools. Specialty vehicles are also designed to do specific jobs.
Keep in mind that excavation can take place not only in your yard. Excavation can be needed in your garage, driveway, basement, or even in publicly owned property. Heavy duty dump trucks can take away all the waste materials from your property. Carting away excavated material can also keep it away from the public danger. If the excavation occurs in the front yard, you will not want the dirt and soil to block other people's way, either. Dump trucks also prevents waste materials from ruining other spots in your property. When the excavation and installation are done, it is also easy to close the hole with the dirt stored in the dump truck earlier.
NYC sewer repair contractors must also hire trained workers, and provide personal safety gear for them. During the excavation the job site may become unsafe for passersby. So proper signage must be properly displayed to prevent people from coming into the area unprotected. In such situations, insurance and safety precautions are crucial to avoid accidents and prevent financial losses.
Why Balkan is your NYC sewer repair contractor of choice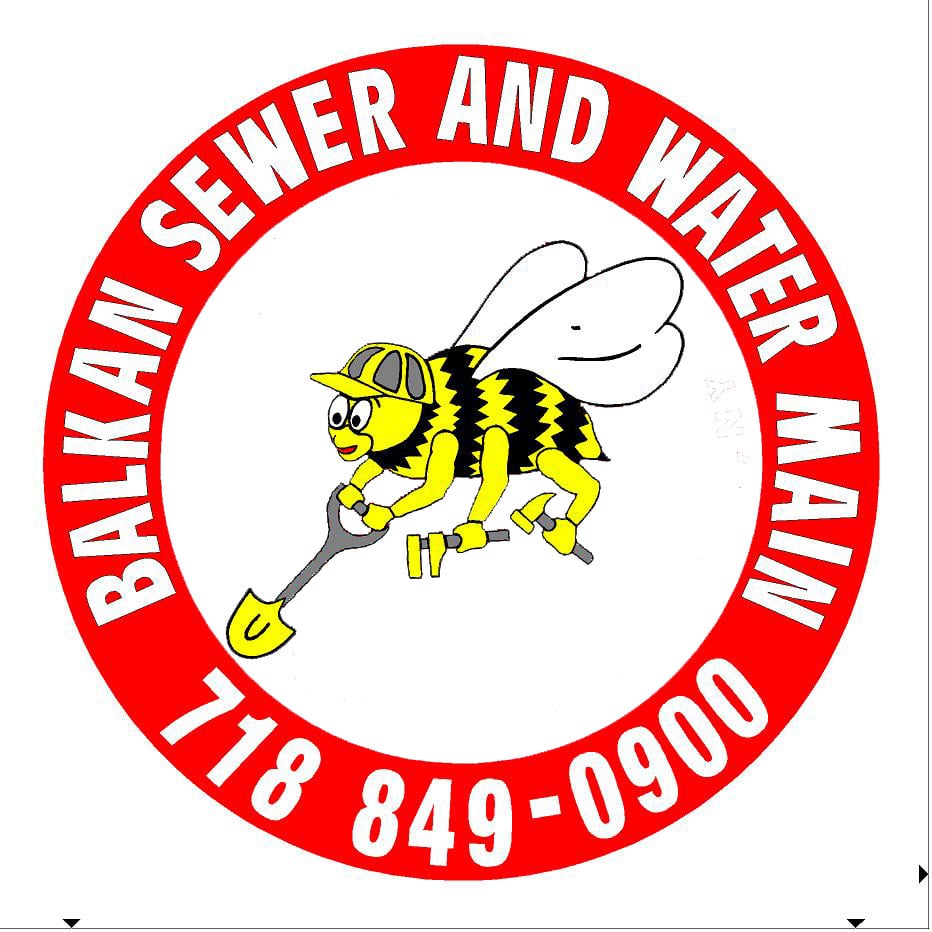 Across the five boroughs of New York, it would not be so difficult to find a plumber to do a repair or installation job in your property. Things get tricky when you need quality works done by professional sewer repair contractors. Balkan Sewer And Water Main Service is one of the most experienced in the city. The Balkan Team has more than 65 years of expertise, and a pristine reputation. Paul and David Balkan are also members of both the NYCMPC and Subsurface Plumbers Association of New York City. Balkan is actively involved in knowing and adhering to the current valid building codes across NYC. It owns heavy duty professional-grade equipment for both minor and major repairs as well as skillful insured workers to get the job done in no time. Contact Team Balkan today for any drain, sewer, or water line issue.