Sewer and drainage services are a vital part of your home or property maintenance. Therefore if you live in Queens, settling on a drain cleaning service with the necessary experience is quite paramount. Sewer and drain issues can cause unsanitary and undesirable living or working conditions that might inconvenience your life's quality. Balkan Sewer and Drain Cleaning is your perfect solution if you're a Queens resident looking for fast, dependable, and quality drain cleaning services with an excellent reputation.
Read on to see the common drain issues solved by the Balkan Drain Team and why you should choose Balkan Sewer and Drain Cleaning for all your drainage problems. With over 70 years of being in continuous business, you'll be joining a list of tens of thousands of happy customers.
Common Drain Issues Solved by Balkan Team
There are different types of sewer and drain issues that can arise in your home. Drain problems can take all forms. They can also show up through signs like wet spots along sewer lines, odor from sewer gas, slow drains, slow water pressure, and clogged toilets. Being aware of the most common drain issues can help you know when to call an expert immediately. Here's a quick rundown on the most common drain issues you might encounter:
Clogged Drain and Sewer Lines of All Sizes and Types
Clogs are probably the most common issue many homeowners encounter. Clogs cause damages to your home, such as buckling walls and floors, water damages, and sometimes mold growth. The best solution to your drain clogs is to have an expert conduct drain cleaning services early to avoid further destruction to your home. That means you should take action when a drain is slow, or making gurgling noises. Clogs can result from various things, including:
Letting oils and grease down your drains
Flushing non-degradable items such as baby wipes, sanitary towels, and cotton balls
Flushing away the trash that shouldn't find its way into the drain, such as plastic bags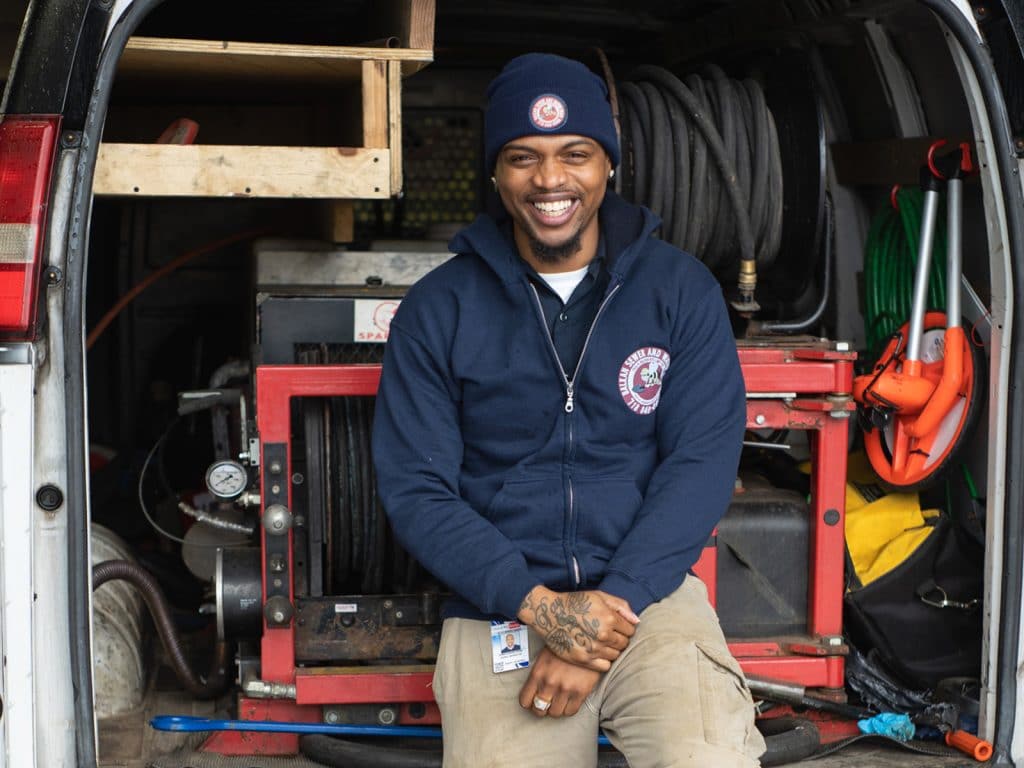 Leaking Drain and Sewer Lines
Another common drain problem is leaking sewer and drain lines. It's tricky to notice these kinds of issues, and you're likely to discover them once the situation has escalated. One of the services that Balkan provides are sewer dye tests to verify a sewer leak. Leaks in sewer lines and drain lines can lead to overflows and backups. Leaks can come from several problems, such as cracks and holes in old pipes or collapsed pipes. Leaking lines can result in several issues, including:
High sewer and drain service charges
Increased or high water consumption due to water seepage
Stagnant water that could turn into a breeding place for mosquitoes and other insects
Damages to your home's structure, including the foundation, basement, or walls
If you encounter any of these problems, you can always contact a reputable drain cleaning service company to help you avoid further issues and extra costs. With the Balkan team, you can avoid all the hassle of checking your drain system for any problems. By conducting drain cleaning early, the fewer expenses you'll incur.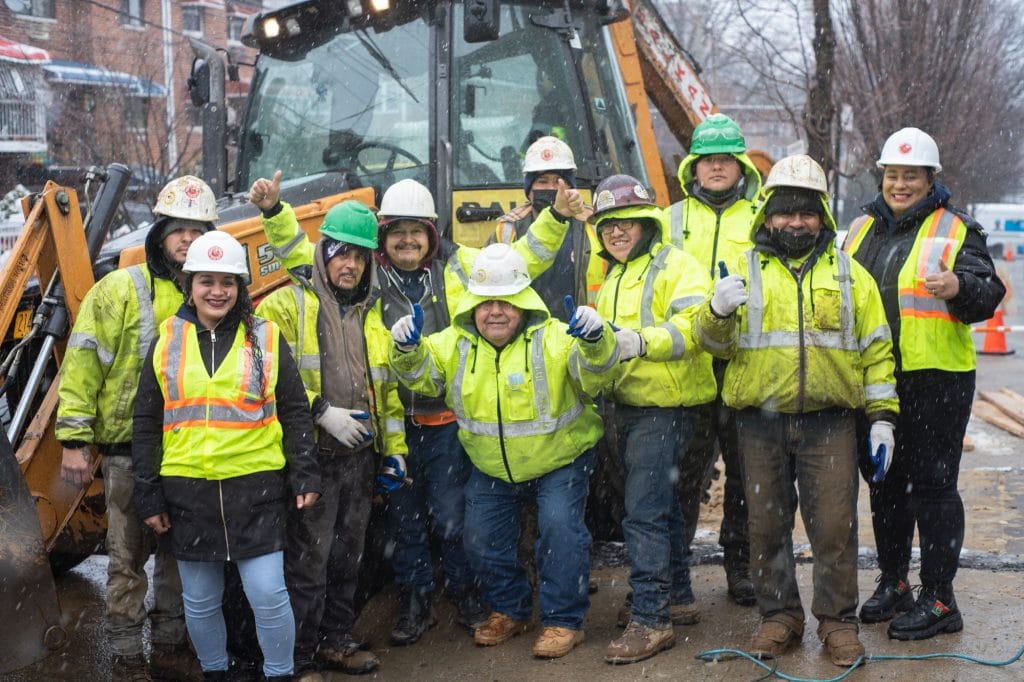 Why Should You Choose Balkan Sewer and Drain Cleaning?
Our Team Has Decades of Experience
The Balkan Sewer and Drain Cleaning company started way back in 1952. Since then, we have been committed to offering our locals exceptional services that exceed the client's expectations. Having been in the business for 70 years, the Balkan team has served and satisfied tens of thousands of customers. The Balkan team has many years of experience and knowledge of how the Queens' plumbing system works.
If you have any sewer or drain issues, you must choose a reputable sewer and drain service company known for quality services. Failure to get an experienced drain expert could also lead to more damage, which means you could also incur more expenses.
Emergency Sewer and Drain Services
There is always no time to waste when it comes to emergency sewer or drain issues. A simple sewer or drain issue can escalate to cause a huge problem or additional damage. For instance, if a simple sewer line issue is not dealt with in time, your house could end up being full of wastewater, causing unsanitary conditions.
In the event of a sewer or drain emergency, you need a reliable expert who will be able to get your property or home back in order quickly to avoid more expenses. At Balkan Sewer and Drain Cleaning, we understand the stress that comes with sewer and drain issues, and we, therefore, ensure that your problem is fixed promptly. We offer emergency sewer and drain cleaning services throughout Queens, and our call center is trained to dispatch our trained experts with no delays.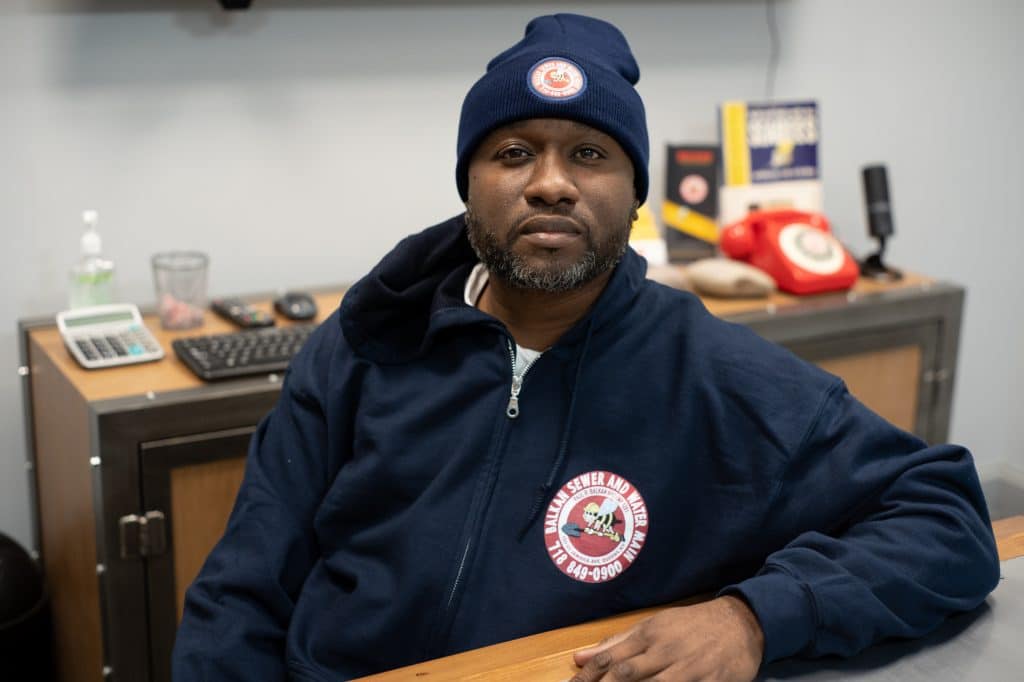 Guaranteed Response Time of 4 Hours or Less
Balkan Sewer and Drain Cleaning offer a fast response time. We believe that the path to providing perfect services begins with prompt responses to our clients' calls. We also understand that we can help prevent or minimize other issues that could result from receiving late drain services.
The Balkan team strives to arrive at your home or site in 4 hours or less and ensures your problem is solved and the job is completed in an efficient manner. In fact, our call center is always available 24/7 to take the customers' calls on time.
A Fully Staffed Office and Field Tech Available 14 Hours a Day
Our fully staffed office and field tech are always available for 14 hours a day from 6 am to 9 pm, including weekends and holidays. The Balkan team of professionals is always ready to ensure that all our customers get prompt but quality services. The best part is you still receive your services with no premium charges for holidays, weekends, or nights.
Tens of Thousands of Satisfied Customers
As a locally owned business, Balkan Sewer and Drain Cleaning feel invested in the local clients, and we're constantly striving for customer satisfaction. Our mission is to provide quality drain cleaning services and bring back a personal touch with our esteemed customers. For this reason, we have tens of thousands of satisfied customers with great reviews.
Balkan is Your One-Stop Solution for All Your Drain Cleaning Issues in Queens
Are you seeking a reliable sewer or drain cleaning Queens' expert? Don't wait for a drain disaster! The Balkan sewer and drain team is the best choice for your drain cleaning services in Queens.
Our fully staffed office and field tech with decades of experience in plumbing ensure that our tens of thousands of customers are attended to on time. Consider contacting us today and get immediate help with all your drain cleaning services.