Just as you make changes to your wardrobe as the seasons change, you also have to make important changes to keep up with seasonal house plumbing best practices. As the weather gets cooler and colder, homeowners should implement fall plumbing tips to avoid potential plumbing problems. This becomes very true in Fall due to heavy rainfalls, and the leaves falling an clogging up your pipes. As winter nears, some of your biggest concerns from a plumbing standpoint are freezing temperatures, ice, snow, and weather-related damage.
Fall plumbing tips can prepare your home for colder weather, so you can get back to enjoying everything that Fall and Winter have to offer. Cooler temperatures in fall are here to remind us of the brutal Winter months ahead. It is important to keep up with plumbing basics to prepare for the hazards associated with freezing temperatures. Fall plumbing tips can provide preventative solutions to common fall and winter plumbing issues.
A few plumbing best practices can prevent plumbing nightmares during the upcoming winter season. If you are not proactive, you could face several challenges and frustrations. Not to mention costly repairs once the cold, ice, and snow comes at you full steam. Follow our fall plumbing and weatherization tips to make sure you're not dealing with a disaster once the snow, ice, and freezing temperatures hit.
Fall Plumbing Tips to Help You Prepare This Season
Around Your Home: Roof Gutter & Leader Cleanouts
As one of the most important preventative fall plumbing tips, make sure you clear gutters, leaders, and outside drains, and entrance ways (like stairwells) from leaves, debris, and dirt before heavy rains occur. If there is a flood or if heavy rain accumulates around your home, it will ultimately freeze. Freezing water can result in damage around your home, flooding, roof damage, and several other issues. In addition frozen areas of water lead to rip and fall hazards.
Most trees shed their leaves during the Fall. As trees shed their leaves, this creates more debris. This debris may get into your gutter and make draining a little taxing. Therefore, it is imperative that homeowners remove all the debris and leaves from the gutters for easier draining. You may use a hose to clean the gutters and drains so they will move in a continuous, steady stream. You may have to do this several times during the Fall season because once winter hits, any debris in your gutter that freezes could block water drainage.
In Your Yard: Winterize Plumbing
As the weather progresses through the end of fall and the start of Winter, there is a good chance you won't use your garden hose. There will be less need to water your lawn and/or plants. It is essential to remove your water hoses from the spigots before the cold weather hits. This will prevent your water hose from freezing onto the pipe.
If you leave your hose connected, it can become frozen and damage the faucet or pipes. So, remember to disconnect your water hoses for winter. You can also store your water hoses in your garage or basement for easy storage. But before you disconnect your hose and roll it up for easy storage, be sure you remove any excess water.
Now is also the time to prepare to shut down your sprinkler system before the cold weather sets in. If you are aware of how to drain your sprinkler system, you may do so now, or else, give Balkan Sewer & Drain Cleaning a call if you are not sure.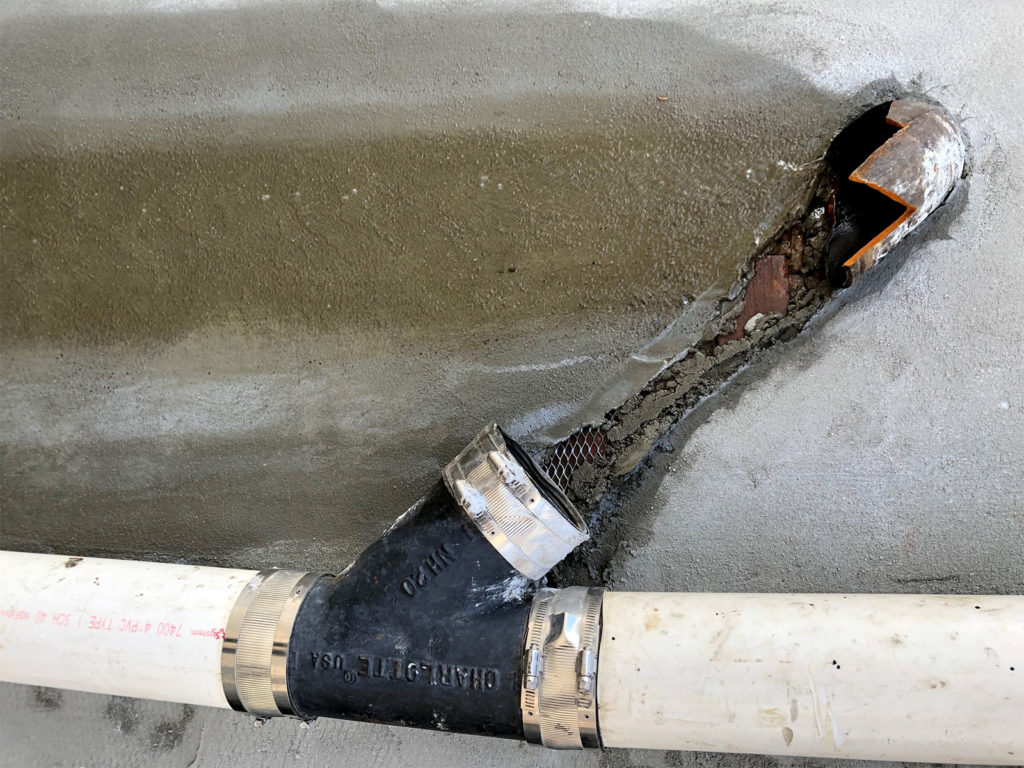 Inside Your Home: Winterize Seasonal Houses or Buildings
Your pipes will not burst at the point where they first begin to freeze. Your pipes will begin to burst somewhere between the freezing point and a closed faucet, like the faucet in your or the pipe that is connected to your washing machine. What does this mean? This means that when pressure begins to build due to the excessive amount of ice, it will have nowhere to go but through the pipe walls. This is another great Fall plumbing tip, because after the Winter weather arrives, it's too late!
As a result, homes can experience extensive water damage. This is one of the many reasons why it is so important to weatherize, especially summer homes and garage "man caves".
Frozen pipes at a vacant summer home are a catastrophe in the making. To avoid disaster, it is important to take the necessary precautions before you walk away from it for the winter. Follow these steps to properly insulate your pipes and avoid costly water damage:
Turn off the water supply to protect your pipes and avoid potential water damage
Drain your pipes
Wrap your pipes if your home will be exposed to extreme temperatures
Open cabinet doors to help circulate and warm areas where pipes are located
If possible, shut off water to appliances to help prevent leaks and broken hoses
Drain your summer home's outdoor faucets to prevent damage from freezing
Use sensors on your main water supply pipe that can connect to a monitored alarm system so you will receive alerts while you are away from your home
Inspect, Test, and Maintain Your Sump Pump (An Often Forgotten Plumbing Tip!)
Sump pumps need proper cleaning and inspection at least two times out of each year. With leaves falling, this is an important Fall plumbing tip. If your sump pump becomes frozen and backed up, this will produce one of the worst winter plumbing emergencies you can experience.
Just like your home's heater and fireplace, it is essential to prepare the sump pump during the fall. Inspecting, cleaning, and maintaining your sump pump extends its longevity. Properly drain the water in the discharge line to avoid flooding. If your sump pump is exposed to cold and extreme winter temperatures, it can freeze the sump pump and hinder its operational ability.
Pour in a bucket of water and wait to see if the sump pump turns on and drains the water. If it's not working properly, the floor will become damp and an unpleasant smell may come from the pump. The risk of freezing increases if the pipe is damaged or has a leak. If you have a basement, you have a sump pump that is designed to keep water out. Now is a good time to test it so any necessary repairs and maintenance needs can be addressed before winter.
The Takeaway
These Fall plumbing tips, courtesy of Team Balkan, are the best practices that homeowners and property owners should undertake before winter. At Team Balkan, we understand that prevention is better than cure. Following and implementing our plumbing tips before winter will keep you safe from potential damaging plumbing problems during the winter and the seasons to come.
Get your plumbing ready for the Fall and Winter seasons! Call us at (718) 641-1222 or complete our online form to schedule a consultation.