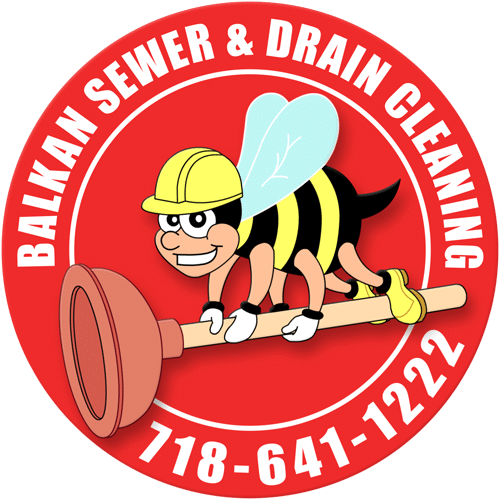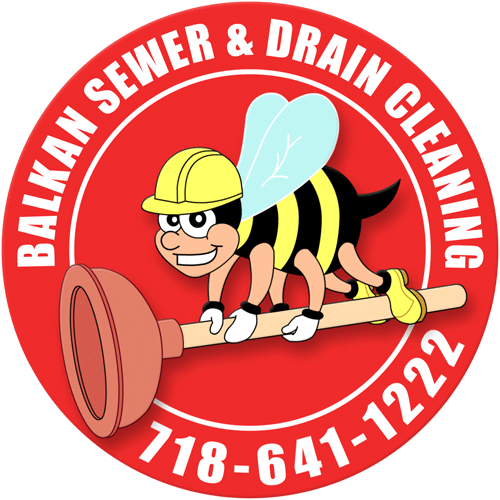 A blocked drain is the last thing you would expect to happen in your plumbing system. Once the plumbing is installed, most of us simply believe that it will last for decades without any major repair, or having to need a drain unblocker. A plumbing system is designed to be very durable indeed, and it can continue to work flawlessly for many years, as long as you do proper maintenance in a timely manner.
A blockage may sound like a simple problem with simple repair procedures. But it can get worse every second while waiting for a drain unblocker professional to arrive on site. You may personally have the expertise to repair minor issues But when you have no idea where the blockage starts, or how to use the right equipment, chances are can make the problem even bigger. Professional plumbing services may be readily available. But still, you have to be very selective to avoid unnecessarily costly repairs and mishaps.
To choose the right drain unblocker, consider the following points:
Almost all states in the U.S. require plumbing companies to hold a license to sell and practice their services. A License may not have direct correlation with quality of services provided for you, but it ensures safety related to local building codes and professionalism. The State of New York, for example, does not have state-license requirement for plumbing because the license is set locally in cities, counties, or towns in the state. In NYC, Master Plumber License is must have for any plumbing company to provide its services across the city.
What may of interest, is that in NYC no license is required for drain cleaners. So, it may be a comfort to know that one of the owners of Balkan Drain Cleaning is Paul R. Balkan. Paul is a NYC Licensed Master Plumber.
When it comes to plumbing service in New York City and surrounding areas, Balkan Plumbing is one of the most reputable and longest established names in the trade. Joseph L. Balkan Inc. was a recipient of Super Service Award by Angies List in 2015 for achieving and maintaining superior services. The company is also a member of The NYC Master Plumbers Council. In early 2015 the company officially announced a subsidiary named Balkan Sewer & Drain Cleaning Service. This new member of the Balkan Team focuses on drain unblocker services in the New York City area. The drain service is based upon the same solid foundation as its parent company.
Proper Business Insurance
One of the requirements to maintain a Master Plumber's License in New York City is proper business insurance. This insurance includes General Liability, Workers Compensation, and Disability insurance. Balkan Sewer & Drain Cleaning, as a subsidiary of Balkan Plumbing, is covered by the same high limits of insurance as the parent company.
A drain unblocker service can be either an easy or elaborate job. It can involve several workers, or even the risk of damage to property. Without proper insurance, the company hired may not accept financial responsibility in the event of property damage, or injuries sustained by workers. In other words homeowners may be legally found at fault, or exposed, to liabilities from such mishaps.
Experience And A History Of Service

Every company will say that their workers and technicians are experienced professionals, that they've been working with the plumbing company for many years. The real indicator of an experienced company is the length of time it has been in the business. Once again, the Balkan Team stands out from the crowd; as it has been operating their NYC based plumbing business for more than 60 years. Now that the company has created a separate division for drain unblocker services, all those years of experiences are afforded to the new company. The knowledge base about plumbing is likewise shared among field personnel, support staff, and field supervisors as well. In any business, a long and continuous track record equates to quality and integrity.
90 Day Warranty On Residential Drain Cleaning

We offer one of the longest warranties for drain unblocker services in New York City. In case our service or product does not live up to your expectations for 90 days, Balkan Sewer & Drain Cleaning will perform the recall at no cost. A warranty from a family providing plumbing services for over 60 years carries a lot of weight.
If your problem is related to drain lines, rest assured we can handle it efficiently and safely. We offer a wide range of drain services including but not limited to drain clog removal, water jetting, and pipeline inspections. Our service covers municipal, residential, commercial, and industrial buildings. Clogging can occur anywhere along the pipeline, but we make sure that complete inspection will cover:
| | |
| --- | --- |
| ·         Vanity Sinks | ·         Main Sewer Lines |
| ·         Stack Lines | ·         Shower Stalls |
| ·         Storm Sewers | ·         Toilets |
| ·         Floor Drains | ·         Leader Drains |
| ·         Kitchen Sinks | ·         Bathtubs |
| ·         Washing Tubs | ·         Slop Sinks |
| ·         Roof Drains | ·         Urinals |
| ·         Branch Sewer Lines | ·         Yard and Lot Drains |
To be able to offer full range of drain unblocker services, we use only professional-grade tools and accessories to tackle even what seems like the easiest of jobs. Backed with decades of experiences, we choose our equipment in a very selective manner, bringing to mind two names:
Spartan Tool: For more than 70 years, Spartan Tool has always been a dedicated company manufacturing processional-grade plumbing equipment including a range of drain unblocker tools. Assembled in Indiana, all tools are Made in U.S.A. and engineered for reliability, durability, and high performance. Each Balkan service vehicle carries a full array of Spartan machines and tools.
Root-X: One of few chemical-based drain cleaning solutions manufactured specifically to get rid of tree roots in plumbing drain pipes, but without adverse effects on the pipe itself. Root-X is sold only to drain unblocker professionals, municipal maintenance departments, and municipal contractors to avoid misuse.
 The Cost Of Services Provided
It is easy to reach out for for the seemingly least expensive options you have. But it often turns out to be expensive because of poor quality work, or add-on costs once work begins. Balkan Sewer & Drain Cleaning allows you to submit free pricing requests, and describe your problem in as much detail as you see fit. Based on your description, we can offer the most accurate price, with both warrantied and professional service. Of course, there is no way to precisely provide a price quote without seeing the problem. In case there are difference between quoted price and the real amount required, we will only add the additional charge based on a mutual agreement. Our reputation is built upon fairness and honesty before, during, and even after a service is provided.
Quick response time is another important trait of a good company. If it takes too long for the service to arrive, you risk further damage and possible damage to belongings, or your property. Besides just providing prompt service, Balkan Sewer & Drain Cleaning is able to give accurate estimated arrival times by using GPS technology and central dispatch.
The Total Drain Cleaning Service Package
Simply put, Balkan Drain Cleaning provides NYC residents with a complete assurance of a positive end result. For answers and results without excuses, contact us anytime.